Working Towards the Future
Put your liberal arts skills to work. Apply for an internship and open new options for your plans after university.
Explore job and internship opportunities at Handshake.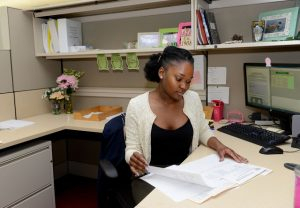 Current Interns
Eli Exner
Eli Exner is the current Website Editor Intern. He is pursuing a Bachelor's degree in Computer Science. Afterward, he plans to find a job as a software developer somewhere with warm weather and low taxes. Outside of school, his main interests are in music, programming, and Minecraft. He also enjoys bland food, the color brown, and staring vacantly into space. He is the oldest of five and enjoys visiting his family, who live nearby.