360 Virtual Campus Tour
Get a first-hand look by taking a tour of the UIS Campus virtually! Learn more about the many exciting and fulfilling opportunities we offer our Prairie Stars.
UIS Open House
You'll learn about the admission process, our colleges and student services. Choose from sessions that fit your needs, chat with us and take a tour of campus.
2023-2024 Open House
Friday, Nov. 10, 2023 Schedule
Monday, Feb. 19, 2024
Saturday, April 20, 2024
Virtual Open House
Thursday, Jan. 25, 2024
Virtual Housing Tours
Virtual tours of our housing options are available. We are particularly proud of the diversity of our residence life options, which include: residence halls, apartments and townhomes, and a variety of Living Learning Communities (LLCs).
Group Visits
UIS is always pleased to welcome groups from schools and community organizations. Our group visit schedule is based on our staff and student ambassador availability. We offer on-campus group visits Monday through Friday, between 10 and 4 p.m. UIS can host groups up to 50 participants on campus. Sign up through our Group Visit portal.
College Fairs
UIS participates in a number of college fairs for students and families to learn more about us.
With Admission Counselors
Meet one-on-one by video chat with a UIS admission counselor as many times as you need throughout your college selection process. Schedule a Virtual Admission Appointment, available between 8:30 a.m. and 7 p.m., Monday through Thursday and 8:30 a.m. and 5 p.m. on Friday.
Monthly Webinars
Our webinars provide a great opportunity to learn about the UIS experience. Each webinar is approximately 45 minutes and led by Admission staff. RSVPs are encouraged, but never required to join. View our upcoming webinars or our library of past webinars.
Meet UIS on the road
See when we'll be in your area and sign up to meet with your admission counselor.
Other Tours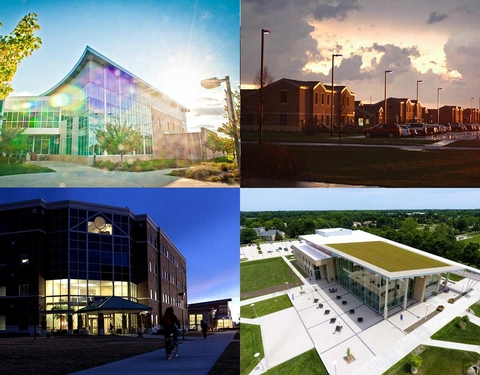 This is Springfield
The University of Illinois Springfield is located in the heart of Illinois. The city of Springfield is approximately 95 miles from St. Louis and 200 miles from Chicago. Please review our maps and our parking instructions before making your trip. Check out the Springfield's Visitor's Bureau for more information about visiting Springfield and for a full list of available accommodations.