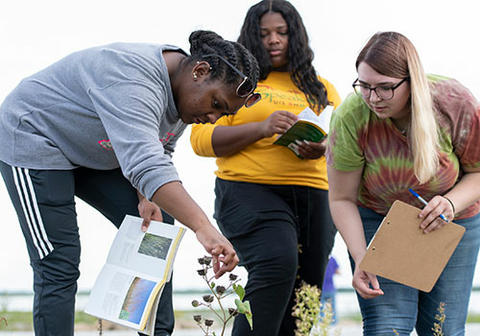 Mission
The University of Illinois Springfield provides a uniquely student-centered educational experience both in and out of the classroom through active learning, meaningful research and impactful civic engagement that prepares graduates to contribute fully to society.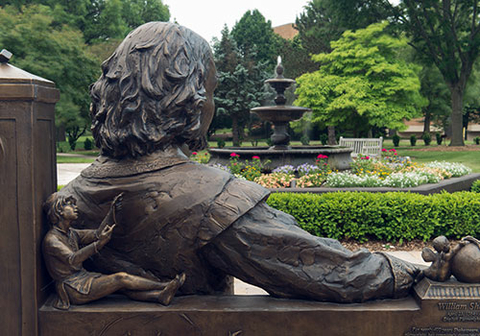 Vision
The University of Illinois Springfield will be a pathway to opportunity, a catalyst for change and a space of possibility where learners become ethical and passionate scholars, leaders and citizens capable of transforming their local and global communities.

Discover Our Stories
Our History
In 1960, a group of Central Illinois citizens, united in their goal of bringing a four-year university to the capital city.
Arts & Outreach
Faculty expertise, research and dedication to excellence generate new knowledge of value and a dynamic atmosphere of engaged teaching and learning.
Our Leadership
The University of Illinois Springfield is one of three campuses of the University of Illinois, and is governed by the University of Illinois Board of Trustees.
Leadership Lived
We may be located in the heart of the Midwest, but our students embrace and prepare for a global world and community.
---
The University of Illinois Springfield provides an intellectually rich, collaborative and intimate learning environment for students, faculty and staff, while serving local, regional, state, national and international communities.

– from the university's Mission Statement
---
Our Values
Student-focused
We place student development – fostered through meaningful interactions among students, faculty, staff and the community – at the core of all University activities.
Safety
Every measure has been taken with the utmost care and consideration to support safety for living, learning, working and training at UIS. We are United In Safety.
Integrity
We conduct ourselves with honesty, professionalism and respect for others, accepting responsibility for the ethical consequences of our ideas and actions.
Inquiry
We seek to understand the world around us through the mastery of core skills of perception, analysis and expression, through the acquisition of knowledge and through the pursuit of scholarship that is challenging and significant.
Civic Engagement
We build meaningful relationships that enable us to both learn from and contribute to our local and global communities.
Diversity
We embrace diversity in all its forms as both an intellectual commitment and a social responsibility, and we foster an inclusive culture that recognizes the needs and contributions of every individual.
Strategic Thinking
We are a proactive learning organization committed to continuous improvement, evidence-based decision-making and innovation.
Accountability
We translate intentions into actions via shared governance and fiscal stewardship, holding decision-makers responsible to our students, colleagues and other stakeholders.
UIS Pride
World-Class People, World-Class Place.

Generosity at UIS
Each year, employees give generously to the annual State and University Employees Combined Appeal (SECA) charitable giving campaign.
Faculty, staff and alumni purchase custom UIS license plates to support student scholarship funds. For each original plate issuance, renewal or transfer of plates, the University receives $25 for student scholarships.
The annual Faculty and Staff Campaign is a fun way for UIS faculty and staff to provide support to UIS.