Repetition of uniform standards in all our print and electronic materials allows us to build a brand and achieve greater name recognition among future students and the community at large. Part of building an excellent reputation is based on a persistent, cohesive, uniform visual identity. Specific marks are outlined below, followed by use specifications.
The official marks of the university are not for personal or commercial use.
Primary Identifiers
UIS Wordmark

UIS wordmark is a standardized graphic representation with precise text-only typographic treatment that becomes a visual symbol of the university's identity and branding. The wordmark is the preferred primary mark of the university.
UIS Dome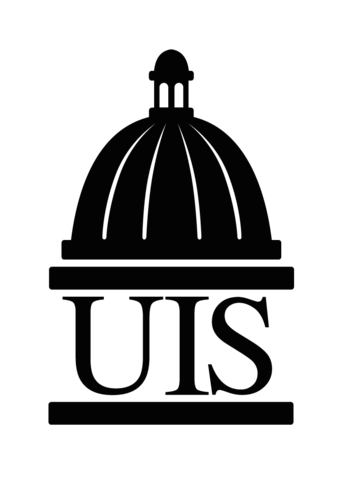 The UIS legacy dome logo was created when Sangamon State University became the University of Illinois Springfield and part of the University of Illinois System.
Student organizations should seek review and approval by the Campus Services team before using the dome logo or the wordmark on printed or digital materials.
Secondary Identifiers
Unit Logos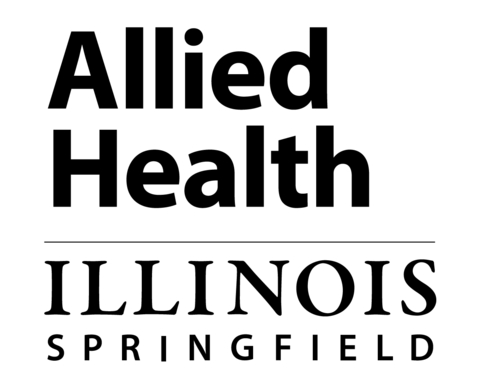 The UIS unit logo and wordmark styles were approved and adopted in May 2013, and are the official marks for all university college, schools, departments and/or programs. The approved logo and wordmark allows the university to strengthen and unify its brand. Units can choose to use either format.
If your unit marks are not available for download, contact Campus Services to request them.
UIS Lettermark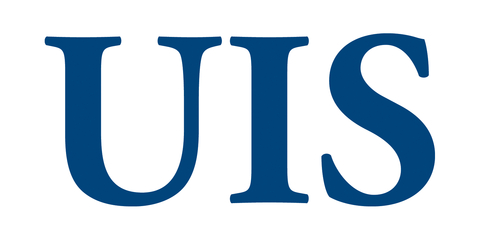 Use of the UIS lettermark is limited to within a 100-mile radius of Springfield, in the most concentrated area where audiences would recognize the university acronym. Often, the lettermark is used on campus in environmental marketing such as light pole banners, signs, etc.
Orion Mark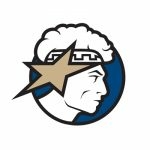 The Orion mark, approved and adopted in March 2017, was designed and developed as a graphic representation of the Orion mascot to contribute to school spirit, pride, and recognition. The Orion mark is licensed, and we monitor its proper use and protection.
Leadership Lived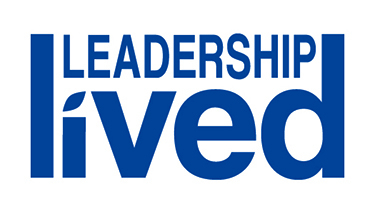 Leadership lived is not our logo or slogan. It is a true, important and distinctive statement about who we are – the promise we make and keep to our constituents. It is a reputation, built upon attributes you can demonstrate.
Leadership Lived Attributes
A Teaching-Focused, Academic Experience
An Abundance of Opportunities to Collaborate
A Right-Sized, Supportive Community
A Tradition of Educating Public Servants and Leaders
Other Marks
Unit Social Media Icons
In order to create continuity and brand saturation with university-sanctioned social media accounts, units should use these standardized social media icons for profile images on all platforms. Units may either choose a blue background with white words, or a white background with blue words.
If your unit marks are not available for download, contact Campus Services to request them.
UIS Athletics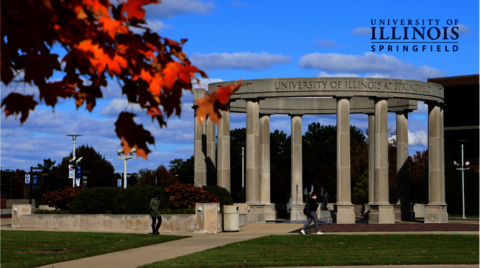 Zoom Backgrounds
Seasonal campus backgrounds and professional graphic treatments are available for use by the campus community.
---
Use Standards
Wordmark
The wordmark should not be used adjacent to the dome logo or any other logo. It should be used "as is". Never put any text or images directly on top or beneath the wordmark.
There should be no manipulation of type size, font, word placement, spacing, proportion, etc.
In most cases, use of the wordmark will fulfill the requirement to use the university's name on the front of all publications or materials used with external audiences.
The wordmark should only appear in black, white or UIS blue.
The required amount of surrounding space is built in to the downloadable files.
Dome
The legacy dome logo should be used in an unaltered fashion, without removing or cropping any elements, screening as a watermark, removing built in spacing, or overlapping with other images.
The dome logo may be used adjacent to the university name, but not the the wordmark.
The dome logo should only appear in black, white or UIS blue.
Orion
The Orion mark can be produced in its stand-alone or combination form on T-shirts, caps, coffee mugs, banners and displays, etc.
Multiple color and single-color files are available. Do not alter colors or deviate from the official University colors: UIS Blue, White, and UIS Gold. Do not add visual effects such as shadows, glows, or other filters.
Minimum clear space is built into the file. Do not place photos, typography, or other graphic elements on top of the Orion mark or inside the clear space.
The Orion mark can be placed on a black or white background; any solid color background; or a lighter background image as long as legibility is not diminished.
HOW TO USE THE ORION MARK WITH UIS WORDMARK
The UIS Orion mark can be used in combination with UIS wordmark. The standards for both marks should be followed consistently and apply to all versions of the Orion mark. Please note that the Orion mark should not be used with the dome logo, UIS unit logos or Leadership Lived.
Side by Side Combination: The Orion mark should be the same height as the UIS wordmark. The Orion mark should be placed on the left side only. Minimum clear space rule applies.
Stacked Combination: The Orion mark should be centered over the wordmark. Size of the Orion mark can vary but should not exceed the width of the wordmark. Minimum clear space rule applies.
Single-Line Wordmark Combination: A single-line wordmark can be requested. The Orion mark can be placed above or below the single-line wordmark. Size of the Orion mark can vary. Minimum clear space applies.
Lettermark / Initials Combination: The Orion mark can be placed on on any side of the letters. Size of the Orion mark can vary, but minimum clear space applies.