The Office of International Student Services (ISS) serves the UIS community by assisting international students, faculty and staff in understanding and complying with US immigration laws and regulations. We support the immigration, academic, and cultural experience of all UIS international students.
The Office of International Student Services (ISS) is dedicated to the highest standards of excellence and best professional practices in the field of International Student Advising. We are dedicated to helping international students at the University of Illinois Springfield.
ISS provides the support and assistance necessary for international students to achieve their educational goals and to ensure institutional compliance with government immigration regulations. The staff is available to guide students on immigration matters (visa document questions, government paperwork, work authorization processes), to present orientation and special programs, to help with planning, promoting and presenting social events, and to provide cross-cultural counseling and academic and financial advising.
Our F-1 international students represent 49 Countries from around the World!
Immigration Check-In is required of all F-1 international students for SEVIS registration.
OPT STEM students must adhere to the Reporting Requirements.

Our Services
Advises international students, their dependents, and University departments on compliance with US immigration laws and regulations
Recommends and approves immigration benefits
Verifies, tracks, and submits student status notifications through the Student and Exchange Visitor Information System (SEVIS), as required by the US Department of Homeland Security
Advises on adjustment to US society and American culture, academic concerns and community resources
Processes forms I-20, travel signatures, employment requests, and advises on maintaining status, social security numbers, and other immigration related matters
Conducts workshops and orientation sessions for international students and UIS departments
ISS fully supports and subscribes to the Code of Ethics of NAFSA: Association of International Educators and follows this code in all our policies and practices.
Location
Office of International Student Services
University of Illinois Springfield
Business Services Building, Room 20
One University Plaza, MS BSB 20
Springfield, Illinois 62703-5407
Phone: 217-206-6678
Email: ISS@uis.edu
Walk-In Hours:
Monday - Thursday: 2pm to 4pm
Please bring your iCard with you. You are also encouraged to make an appointment with your DSO.
Office Hours: Monday – Friday, 8:30 AM to 5:00 PM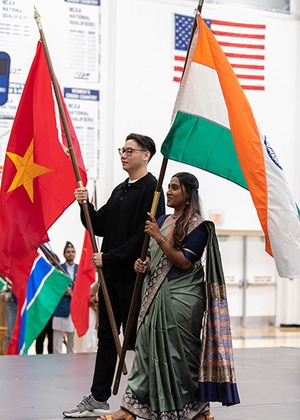 Oct 10, 2023
WHAT: The University of Illinois Springfield invites the community to the 45th annual International Festival. The longest-running student-led program in the…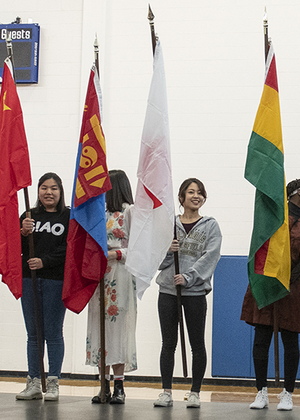 Oct 10, 2022
WHAT: The University of Illinois Springfield invites the community to the 44th annual International Festival. The longest running student-led program in the…
Mar 04, 2022
The University of Illinois Springfield is planning to hold a moment of silence for people fighting for justice in Ukraine.  It is sponsored by the UIS…