The Office of International Student Services (ISS) provides a mandatory orientation program during the week before classes start each semester. All new international students are expected to Check-In and attend Orientation. The director, international peers, faculty, and university staff (Residence Life, Health Insurance, Health Services, Library, etc.) provide information and guidance to facilitate a smooth transition for new international students to the campus and community. Information is provided on academic, financial, personal, social, institutional, cross-cultural and governmental issues.
Pre-Arrival
Confirm Your Attendance
Do you plan to attend UIS? Have you received your F-1 visa? Please follow the below instructions to confirm your attendance, upload a copy of your visa, and request transportation services:
Access iStart
Login by providing your NETID and Password
Click on the Pre-Arrival Tab
Click on Pre-Arrival Confirm Attendance
Complete the Visa Information and Upload e-form
If you have on campus housing plans made and you need transportation to UIS, complete the Arrival Information Form
Campus Housing
If you plan to live on campus, you must Apply for Housing. You may be allowed to move-in early with an approved Early Arrival Request. For more information regarding on campus housing, you can reach out to the Residence Life Office.
Travel and Accommodations – If you do not confirm early arrival with housing or you arrive prior to early arrival date, you will need to stay at a hotel. This link provides hotel information for you and family members, and will also assist you in navigating through your arrival process.
Please view the Campus Maps to familiarize yourself with the campus. Driving directions to the campus, maps of each building, parking, and more are available on this site.
New International Student Orientation Spring 2023
Orientation is MANDATORY for all new students. New International Student Orientation will take place on Thursday, January 12, 2023 at 8:30am in the Student Union. Breakfast and lunch will be provided.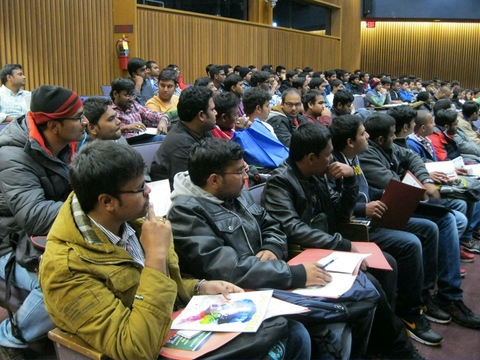 Plan for a full day of welcome, which includes information on various departments and resources on campus, health insurance, immigration check-in, on-campus job opportunities and GA/GPSI programs, getting your university iCard, a vendor fair, campus tours, and much more!
Important: You WILL NOT be able to register for future classes (Fall 2023 semester) or add/drop classes until you have attended orientation and complete the Immigration Check-In process. Orientation is mandatory even if you transferred from another university. All new international students will be charged an International Fee of $175.
Immigration Check-In
Immigration Check-In is required of all F-1 international students for SEVIS registration.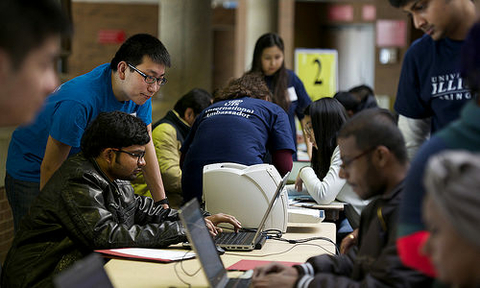 Access iStart.
Click the "Login" and you will use your UIS Net ID and password to log-in.
Once logged-in, click on "F-1 Student Services" on the left.
Then, click on "Immigration Check-In".
This form requires you to upload your Form I-94. This is your arrival/departure record and can be printed or saved AFTER you arrive in the U.S. To access your Form I-94 from the official website, click "Get Most Recent I-94" and enter your information. If you have trouble finding your I-94, follow the directions provided on this page.
Once complete it will state "Pending". A DSO will need to review and once processed, you will receive an email letting you know it is complete.
UIS Resources
For a complete list, visit Student Resources and Information.