First-Year Applicants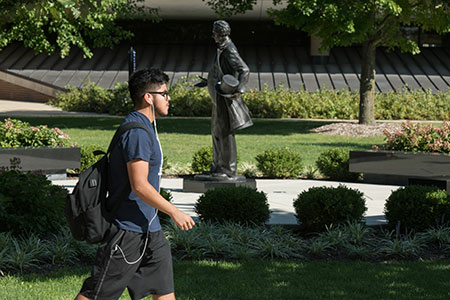 First-year applicants who are eligible for the Honors Program will automatically be reviewed by the Honors Program; no extra application is required.
All Other Applicants
Use the application below for transfer, graduate, non-degree seeking students.
---
Need Help?
Check out the How to Apply page for step-by-step instructions or visit our Cost & Aid site for financial assistance.
Additional Requirements
Students should be sure to check specific program requirements; there may be an additional application for the program you wish to enter.
Applications for Special Programs
Online Programs & Degrees
UIS has 20 years experience in online learning. Students can expect the same education online as you would get on-campus.
Applying for an online program is the same procedure as applying for an on-campus program. Visit the Online Programs site for more information on enrolling for course, online orientation, and more.
UIS Viewbook
---
Download a copy of the UIS 2019 Viewbook (pdf) to your device.