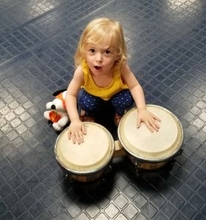 Welcome to the UIS Community Music Program, offering instrumental and vocal instruction to students and adults, ages 5+. The program offers affordable, high quality, individualized music instruction and performance opportunities meant to enrich our community and campus.
Individual lessons are offered to students aged 5+, and adults for weekly half-hour, 45-minute, or 1-hour lessons. Summer lesson schedules may vary. The UIS Community Music School is not open to students that are enrolled at UIS. Lessons are offered on-ground and online.
Contact music@uis.edu, or (217) 206-6240 with any questions about the application process.
---
Lessons offered on the following instruments
Violin
Viola
Cello
Bass
Flute/Piccolo
Clarinet
Oboe
Bassoon
French Horn
Trumpet
Trombone
Tuba
Saxophone
Piano
Percussion
Guitar
Voice
Lessons are available on a case-by-case basis on traditional musical instruments from around the globe. If you are interested in lessons on a traditional musical instrument, email music@uis.edu or call (217) 206-6240.
Scheduling
Lessons are offered weekly during the fall and spring semesters and on an individualized schedule during the summer semester. Lessons are available in person and online. Individual lesson days/times are arranged by student and instructor.
Cost
Applying for lessons is free! The lesson fee and administrative fee are due once your application has been processed and lessons have been arranged with an instructor. Simply sign back into your UISCMS account to complete the payment.
Price Table
Students may apply for a half semester of lessons that will begin at the start of the semester or mid-semester. Students that complete their 6 lessons at the start of the semester will not be charged an application fee for applying for additional lessons in the same semester.
| Time | Half-Semester (6) | Semester (12) | Academic Year (24) |
| --- | --- | --- | --- |
| 30-minute | $132 | $264 | $528 |
| 45-minute | $198 | $396 | $792 |
| 60-minute | $264 | $528 | $1,056 |
Half-Semester and Semester long lessons have a $25 administrative fee in addition to the lesson fee listed above. Year-long courses pay a reduced one-time $40 administrative fee.
Individual Lesson Purchase Option: Extra Lessons
With instructor approval, a student may request to add additional lessons to the standard 12 lessons per semester, or 24 lessons per academic year. There is a limit of 5 extra lessons per semester. Notify your instructor of your interest in the extra lessons. Upon confirmation by your instructor, you will receive a link to submit payment. Your extra lessons will commence only once you have submitted payment in full.
Each additional 30-minute lesson: $22
Each additional 45-minute lesson: $33
Each additional 60-minute lesson: $44
Trial Lesson Option
Prospective students are welcome to enroll in a trial lesson with an instructor. If a trial lesson is followed by a student enrolling in semester or academic year lessons, the trial lesson will count towards the 12 or 24 lesson total. A credit will be given towards the semester or academic fee for the cost of the trial lesson. An administrative fee is not required when taking a trial lesson.
Each 30 minute trial lesson: $22
Each 45-minute trial lesson: $33
Each 60-minute trial lesson: $44
Family Discount
Each additional family member will receive a $10 discount from administrative fee (up to 3)
Academic Year Discount
Enroll in lessons for the full academic year and receive a $10 off of the $50 administrative fee
Veteran/Active Duty Discount
The application fee is waived for Veterans and Active Duty Military. Veteran/Active Duty Military family members that apply on the same application receive an additional $5 Application Fee Discount (in addition to the regular UISCMS $10 family discount). A copy of the Military ID or DD-214 form is required.
Payment
Payment is due by the dates listed above, and is payable online, or by check written to the UIS Community Music School. If payment is not received at the first lesson, the instructor has the right to cancel lessons until payment is received. Except on a rare case-by-case basis, if a student withdraws from lessons at any time, they will not be issued a refund.
Additional Information
Instruments
Student musicians are required to provide their own instruments for lessons and practice (with the exception of pianos and some percussion instruments that are provided for lessons).
Music Scores
Students may be required to purchase music scores and method books.
End-of-Semester Recital Option
Each semester, Community Music School students will have the opportunity to perform on a student recital. Instructor permission required.
Lesson Location
Lessons are held in the Visual and Performing Arts Building on the campus of the University of Illinois Springfield. You will be notified of your specific lesson location by your instructor.
Accompanist
Students will be provided with a list of local piano accompanists. Instructors may request use of an accompanist in performance/lessons.
Attendance Policy
In the event of absence, notify your instructor at least 24-hours in advance or as far in advance as possible. One make-up lesson is granted each semester, provided that the student has given the instructor at least 24 hours advanced notice. A lesson missed due to bad weather may be made up if time allows.
If an instructor cancels a lesson, a make-up lesson will be scheduled at a mutually convenient time. If lessons have been suspended due to delinquent payment, make-up lessons will not be scheduled.
---
Music Ensembles
Band – Chorus – Orchestra
Music ensembles are open to students in the Community Music School, who are 12 years of age or older, with permission from their instructor. Check the appropriate box on the application form to indicate your interest in an ensemble. Students may participate in more than one ensemble.
---
Recital Form
UISCMS students and faculty, click the button to fill out a UISCMS Recital Form to reserve a spot to perform on the recital.