What is there to do at UIS?
Plenty. We have 85+ student organizations you can explore — check out the Office of Student Life. We also have 15 intercollegiate athletic teams, numerous intramural teams, lots of traditions like Homecoming and Springfest, a foreign film series, incredible entertainment that comes to Sangamon Auditorium, theatre and music departments with plays and concerts all year, and a Housing Residents' Council, which spends an inordinate amount of time making sure nobody who lives on campus is bored.
Do you have a Rec Center?🏋️‍♀️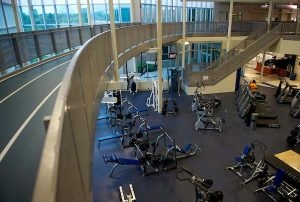 Do we have a rec center!?! You won't believe this rec center. It's called The Recreation and Athletic Center — or TRAC – a $16 million, 47,000 square foot space housing recreation, fitness, and indoor athletic events at UIS. There is a 3,000-seat performance arena with three collegiate-length basketball and volleyball courts, an elevated running track, two racquetball courts that convert to squash courts, cardio/weight training areas, and a multi-purpose exercise room. Surrounding the cardio/weight areas are lots of flat screen TVs — check out the news, ESPN SportsCenter, or a movie while you work out!
What happens if I'm struggling with my classes?📚
We don't let anyone struggle if we can help it. Just let us know where you need help. We have a Learning Hub that is part of the Center for Academic Success. The Learning Hub offers free help to students to improve skills in writing, math and statistics, accounting or economics, the sciences, academic/study skills/test taking and, through a peer tutoring program, virtually any subject taught on the campus.
Who are my teachers?🍎
Almost all of them are full-time faculty well known in their fields, who teach freshmen through graduate students. We don't reserve our professors for upperclassmen. With small classes, you'll get to know your teachers well. We promise. They'll take an interest in you and make sure you succeed. They'll even know when you're missing from class…but that's a good thing. They care.
How do I apply for scholarships?💸
If you're an incoming freshman or freshman honors student, see your admissions counselors about the merit scholarships available. After your freshman year, you're eligible for more than 100 available scholarships worth more than $90,000. Go to our scholarships website and download an application. The deadline for applying is February 15 of every year. Don't miss the opportunity.
How are roommates chosen? 🛌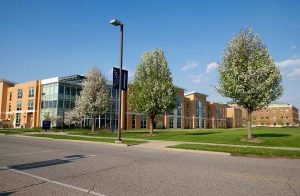 You will submit a form when you apply for housing that asks questions such as "do you get up early?" so we can pair you with someone similar. You can also request a specific roommate if, for example, you have a friend coming to UIS at the same time or meet someone at orientation.
What's an interdisciplinary integrated honors curriculum, anyway?🎖
The general education courses that our Capital Scholars honors students take are taught in a block of courses that are largely interdisciplinary. For example, if you are learning about the Middle East conflict, you would explore it from a variety of angles…politics, religion, history, economics, and social. Through those various lenses, you'd explore why it's happening and how it might be solved. Expect to be exposed to multiple perspectives. At college, unlike high school, there are lots of right answers and you'll be asked to think critically. That's how you learn to live and work in a complex world.