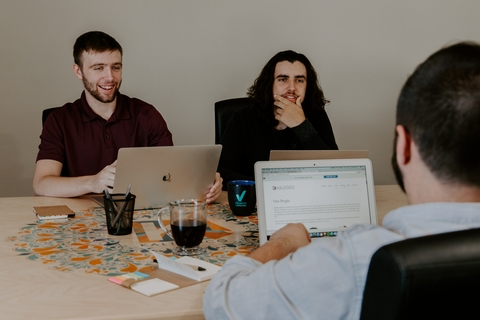 Additional Advising Resources
Advising Learning Outcomes
Your advising experience is important to us! We've developed learning outcomes to make sure you are off to a great start at UIS in the first few semesters. Your advisor can help you navigate challenges and achieve your academic goals.
Students Will Set Realistic Goals to Discover and Pursue the Major of their Choice:
Discuss goals and major selection with their advisor at least three times in the first semester.
Be able to navigate the UIS website to locate and explore information about their major and program.
Met with staff with UIS Career Services in their first academic year at least once.
Explore opportunities to participate in program-related High Impact Practice experiences throughout the curriculum. (these include internships, undergraduate research options, and skills assessment tools offered through FYS and Career Services).
Students Will Understand Current UIS Technological Software to Help them Navigate, Manage, and Shape their Academic Experience from Orientation through to Graduation:
Be able to use Advise U to pre-select courses and to schedule meetings with advisors.
Become familiar with Degree Audits and understand how to read audits and identify progress towards the degree.
Become familiar with banner self-service and will be able to identify progress towards degree, registration holds, midterm and final grades, and additional information contained in the banner system related to academic progress.
Be aware of the Uconnect system and will understand how campus engagement and consistent engagement with HIPs can help support academic progress.
Develop a thorough understanding of Canvas and how to interact with classmates and instructors by utilizing the system, as well as how to access course-related resources, assignments, announcements, and course-related communications.
Students Will be able to Self-Advocate to Effectively use UIS Resources that Support Student Success:
Identify one's learning needs.
Become familiar with various campus support services and how best to access those services.
Utilize at least two of these services in the first semester and four by the end of the first academic year.
Be aware of high impact practice experiences throughout the curriculum and consult advisors and faculty to explore HIP opportunities to meet one's career objectives.
Understand how to communicate one's needs to obtain necessary support.
Know one's rights and have respect for others and themselves to become an effective self-advocate.
Contact Us
Office Location: Brookens 461
Phone: (217) 206-7471
Email: advising@uis.edu
Fax: (217) 206-7475
Semester Hours
Monday – Thursday: 8:30 a.m. – 5:00 p.m.
Friday: 8:30 a.m. – 4:30 p.m.
Open year-round, excluding university holidays
Advisors are often available on a drop-in basis as their schedules allow, but appointments are encouraged.
Mailing Address
Center for Academic Success
University of Illinois Springfield
One University Plaza, MS BRK 462
Springfield, IL 62703-5407