---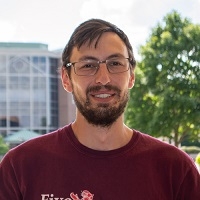 Academic Skills
Rob
Hi all! I am Rob, The Academic skills TA for The Learning Hub. I am an international Grad student from the UK. Here at UIS I am pursuing my graduate degree in Human Development Counselling, having an undergraduate degree in Social Sciences and a background in Counselling Skills. Although I completed my undergraduate degree in the UK, I have spent a lot of time here in the US, specifically in Illinois. Outside of School, I am a father, a stepdad and value time with the family. I also spend my downtime either gaming, reading or binge-watching TV shows.

"Procrastination is like a credit card: it's a lot of fun until you get the bill." - Christopher Parker
---
Accounting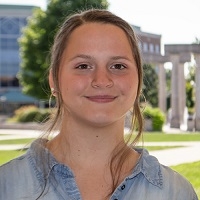 Kyla
Hello, my name is Kyla Pattie, and I am from Jacksonville, Il. I am currently a Junior majoring in Accounting and Business Administration with a concentration in finance. I am an Accounting tutor for The Learning Hub. Starting out my freshman year I was worried my classes were going to be state and boring but the professors I had made the material enjoyable and easy to understand. I hope I can do the same for the students I'll tutor. I love to spend my free time playing video games and watching nature documentaries (Blue Planet is my favorite). I also have a dog and cat! Coco is a St. Bernard and Cookie is a tortie-point siamese. I'll probably show you pictures if you ask. I can't wait to see you this semester!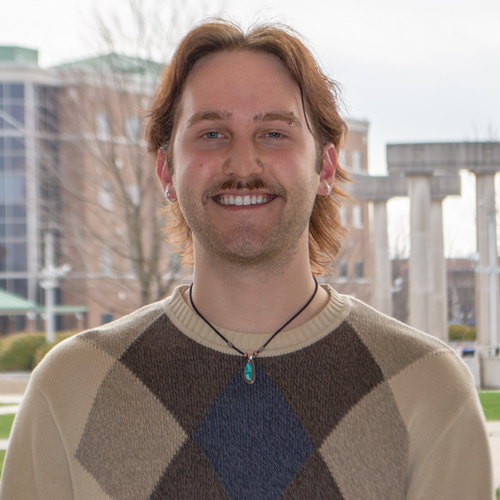 Tim
I'm Tim and I'm an accounting peer tutor at the Learning Hub. I previously worked as a business calc tutor for three semesters, but now I'm back and better than ever. I'm in the last semester of my undergrad and I'm very excited to be graduating with a Bachelor's of Accounting in May. After graduation, I'll be pursuing a Master's in Accounting and preparing for (but mostly dreading) the CPA exam. Outside the Hub, I spend my time studying, cooking, playing video games, and also working as an accounting intern at Crowe.
---
Computer Science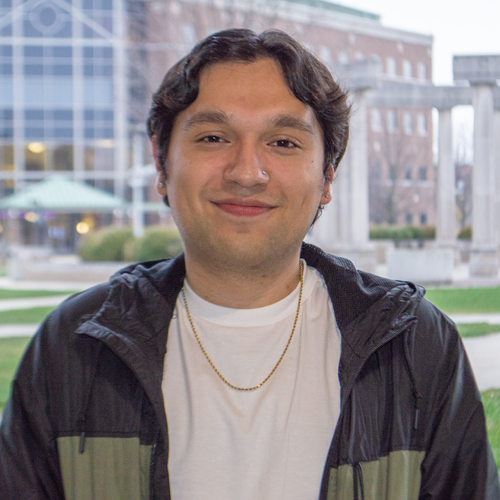 Alex
Looking for a computer science tutor who will take you to the next level? Look no further! My name is Alex Perez. I'm a senior at UIS majoring in computer science and I'm dedicated to helping others succeed. When I'm not sharing my expertise at The Learning Hub, I'm serving as the resident assistant for Sunflower and Clover court, or handling finances as the treasurer for the Computer Science Club. In my free time, I enjoy running, reading, and playing video games. If I'm not doing any of those things, I'm probably at home cuddling with my kitten, Max.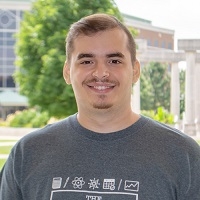 Noah
Noah Houtchens is the Computer Science TA at The Learning Hub. He has two B.S. degrees from UIS in Computer Science and Information Systems Security. He enjoys watching movies and TV shows (no Better Call Saul spoilers please!), playing video games, longboarding, and, most recently, solving all kinds of Rubik's cubes. He is fluent in Java, Python, C#, C/C++, and JavaScript, and he just started learning Applesoft BASIC, the programming language for the Applesoft II Computer released in 1978. If you ever have a question about programming, he's your guy!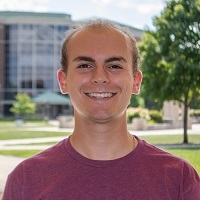 Spencer
Hello all future Learning Hub Patrons! My name is Spencer Mauch, and I am a senior in the Computer Science program with a minor in History. I am from Sterling, Illinois which is near the Quad Cities in northwest IL. I compete for the UIS Prairie Stars as a long distance runner for both the Cross Country and Track & Field teams. My favorite event is the 5k. I look forward to tutoring this year! I believe tutoring is a learning experience for the mentee as well as the tutor. Thus, I look forward to furthering the education of other UIS students while also furthering my own education.
---
Exercise Science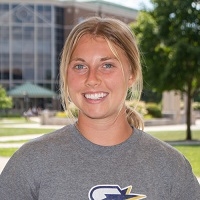 Sierra
My name is Sierra Cenek and I am the Exercise Science Tutor. I am originally from Peoria, IL and am currently a senior studying Exercise Science with a minor in Psychology. After graduation I hope to go to school to become a Physician's Assistant. On campus, I am a member of the Women's Soccer team. Would love to see you out for a game. Looking forward to a great year!
---
Math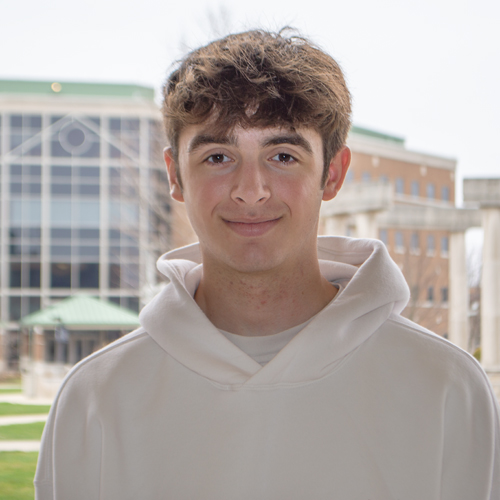 Mitchell
My name is Mitch Olenick and I am the Applied Statistics (MAT 121) tutor. I am from Shorewood, IL and am currently a Mathematical Science major with a minor in Business. After college, I plan to become an actuary, so I am also studying and taking the actuarial exams.
In addition to academics, I am on the men's soccer team and would greatly appreciate anyone's support of the team, so please come out and see a game! Apart from soccer, I enjoy traveling, reading, and hiking.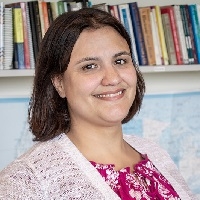 Nicole
Nicole is the Math Coordinator and SI Coordinator in The Learning Hub. She earned her B.A. in Mathematics and M.A. in Mathematics from Eastern Illinois University. She then spent two years studying and teaching math at the University of Missouri-Columbia. Her primary courses of study were Algebra related. She enjoys helping students learn all levels of mathematics. Nicole is also the faculty partner for the UIS Baseball team. Go Starboys!
---
Science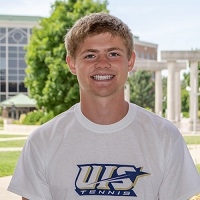 Matt
Hello, my name is Matthew and I will be a tutor for general and organic chemistry this year. I am from New Hampshire and am a graduate student majoring in environmental studies. I am also an intern at the Illinois EPA and compete on the UIS men's tennis team.
After graduation, I am hoping to pursue a career in the environmental science field, ideally working on research in some capacity. I am looking forward to helping students enrolled in difficult chemistry courses over the upcoming year!​
---
Supplemental Instruction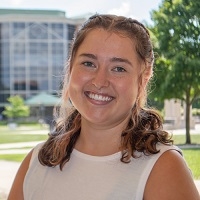 Chloe
My name is Chloe Berna and I am the SI leader for CHE 267 and 269, organic chemistry one and two. As of right now, I am a third-year student majoring in biology with a pre-medical focus. I am from Lake Villa, Illinois, and I love my three dogs more than anything.
I am also involved in residence life, pre-health society, and the red cross chapter here at UIS. I look forward to a great year of helping students succeed and thrive!
Clark
Hey, Prarie Stars! My name is Clark Morgan. I am a Junior Biology major, and I am the Physics SI Leader for this year. I hope to go to dental school, I am a pitcher on the UIS baseball team, and I'm named after the street that Wrigley Field is on. I can't wait to help you all by supplementing the amazing course content of ASP 201 and 202!
"And I knew exactly what to do. But in a much more real sense, I had no idea what to do." -Michael Scott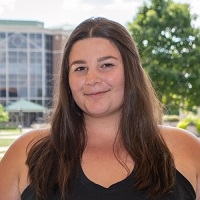 Eleni
Hi everyone! My name is Eleni Monroe and I am the CHE 124 SI Leader this year. I was born and raised in Columbus, Ohio and I'm currently a senior at UIS studying biochemistry. Some of my hobbies include: reading, snowboarding, hiking, and spending time with friends. I'm very excited to be the CHE 124 SI Leader this year!
Eleni won Tutor of the Month for March 2022!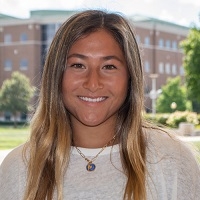 Katelyn
Hi! My name is Katelyn Cavanaugh, and I am from Nortonville, Kentucky. I will be the BIO SI Leader for Basic Anatomy and Physiology (BIO201/BIO202). I am currently a sophomore on the UIS Women's Soccer team who majors in Exercise Science on the Physical Therapy track. After completing my undergrad, I plan to attend graduate school in Florida to earn my Doctorate. I love working out, traveling, listening to music, cooking, and reading. I also love helping others and sharing what I've learned based on my own experiences. Therefore, I hope to help students in this class reach their personal goals and succeed!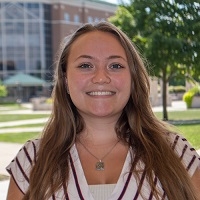 Meghan K.
Hi! My name is Meghan Kelly and I'm the general chemistry (CHE 141) SI leader. This will be my third year as the SI leader for this course and I'm so excited to help everyone become more confident with the content and their own studying abilities. I'm from Huntley, IL, which is a part of the Northwest suburbs of Chicago. I'm a senior chemistry major with a concentration in the science of the environment and a double minor in Spanish and environmental studies. I'm planning on graduating in the spring and hopefully getting a PhD with a specialization in environmental chemistry. As far as free time (with the little I have), I enjoy crocheting, drawing, and painting.
---
Writing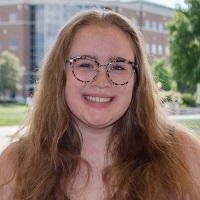 Alyssa
Hi! My name is Alyssa Madsen and I am a Writing Tutor here at The Learning Hub! I am from the Southwest suburbs of Chicago, and am a junior this year at UIS. I am studying Psychology with a Clinical emphasis with a minor in Women & Gender studies. After receiving my bachelor's, I plan to attend UIC for graduate school. I love working with students to help them get their assignments to the best version of their work. I love playing and listening to all types of music, but electropop is high on my list right now! I'm looking forward to working with you this upcoming semester!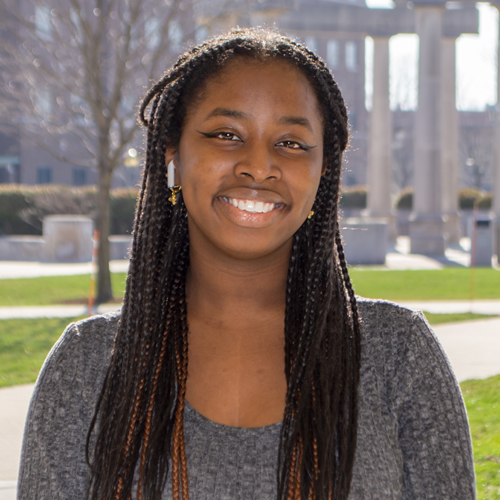 Camille
Hi All! My name is Camille Daley, and I am a Writing Peer Tutor at The Learning Hub. My major is in Psychology with a minor in Criminology/Criminal Justice; my ultimate goal is to work as a Clinical-Forensic Psychologist. That said, I enjoy watching civil/criminal trials in my pastime, as well as listening to true crime media. When I'm not focused on helping you with your writing needs, feel free to join me in any psychology/legal discussions! :)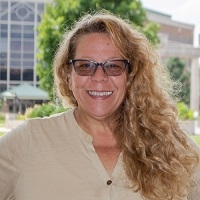 Kris
Hello, I'm Kris Ruebling. I earned my B.A. and Master's degrees in English with a Creative Writing concentration from the University of Illinois Springfield. While attending UIS, I was awarded the Rosie Richmond Scholarship for Creative Writing. I am also a proud UIS scholarship donor. During the summers of 2008 and 2009 I had written work published on the Illinois State Fair's website informing fair-goers of daily events and special activities. I have over 25 years' experience working in the Education field, and over 7 years teaching experience. My teaching pedagogy is one where learning from mistakes can be the most important lessons in education and life, intimidation in the classroom is uncalled for, and bringing another person's strengths and talents to their forefront is the best reward there is. My philosophy in life can be summed up in one word:
Ubuntu: "I am because we are."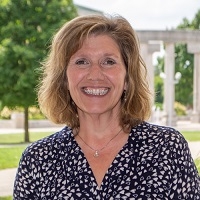 Lisa
Hello. I am Lisa Lindquist, one of the full time writing specialists in the Learning Hub. I moved to Springfield in 2018 from Virginia where I taught ENG 101 and public speaking at Richard Bland College of William and Mary.
Before moving to Virginia, I taught in New York at Sullivan County Community College for over 20 years. I am really enjoying my new "home" state of Illinois and love working with the students at UIS.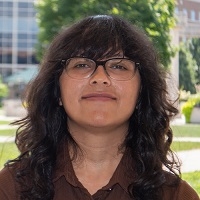 Lupe
Hey everyone, my name is Guadalupe and I'm a Writing Peer Tutor for The Learning Hub! I'm a junior studying Educational Psychology with a minor in Sociology and hope to get into the Human Development Counseling Program after graduating with my undergrad. My career goal is to be a school counselor and help students reach/succeed in higher education! My favorite foods are flautas (iykyk) and tortilla chips with hot chile. I plan on being busy this school year so feel free to reach out through The Learning Hub's services!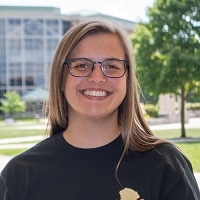 McKenna
Hi! My name is McKenna Servis and I am a writing TA for the Learning Hub. I am working on my master's degree in public history here at UIS. I completed my undergraduate studies at Illinois College in Jacksonville. While I am not at The Learning Hub or in class, I am the manager of the new Jacksonville Area Museum also in Jacksonville! When I am not working or learning, I spend a lot of time with my new corgi puppy, Jefferson (Jeffy for short). Jefferson and I often walk a couple miles every night if the weather is nice. I am also a huge fan of Criminal Minds and the Golden Girls! I am excited to work with you on all your writing needs!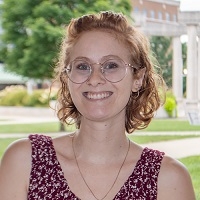 Sami
Hi all, my same is Sami and I am a peer writing tutor at The Learning Hub. I am a graduate student in the master's in public administration program and am also completing the nonprofit management certification here at UIS. I got my bachelor's in political science with a specialization in public service from SIUC. I also work as an ESL tutor for professional development. I have two cats, Milo and Pudge. I enjoy baking, reading about political and social history, playing video games, and spending time out in nature when I am able to find some free time.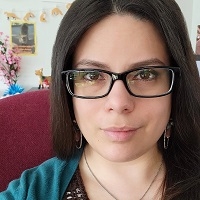 Sarah C.
Sarah loves her job as the Writing Coordinator for The Learning Hub, which she has held since August of 2012. Previously, she received her Bachelor's from UIS with an English major and an unofficial minor in Theater, and then returned to UIS for her graduate studies in English. Her thesis project, entitled "The Face of Disability: Humanizing Effects of Autographics on the Physically and Mentally Impaired" won the UIS Outstanding Master's Thesis Award. She has also contributed chapters to Digitally Mediated Composing and You: A Beginners Guide to Understanding Rhetoric and Writing in an Interconnected World (on "What is Rhetoric"), and Civic Engagement in the College Classroom: A Guide for Community-Based Writing (on "Writing to Reflect: Reflecting on your Experiences with a Nonprofit"). She previously contributed to a comics encyclopedia titled Comics Through Time: A History of Icons, Idols, and Ideas, and UIS' own Alchemist Review. She lives with her husband, and their five and half cats and a dog, in Springfield.
Teron
coming soon!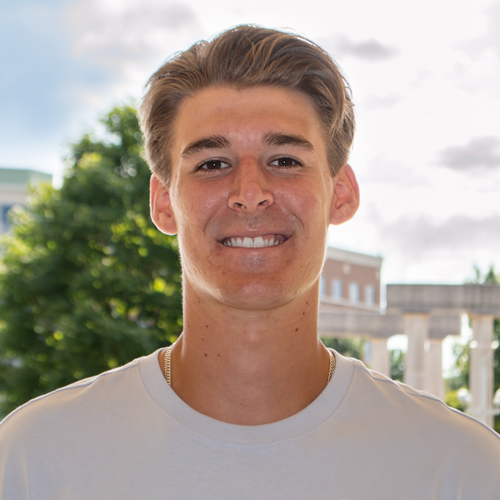 TJ
Hi, my name is Tyler Yakimisky, although most of my friends and family call me TJ. I am a writing peer tutor. I am from Mundelein, Illinois and have been here for 3 years- this year being my 4th. I am on the UIS Baseball Team and majoring in Communications with a minor in Marketing. I am looking forward to a great year and helping any students who may need help with any writing assignments!
---
Front Desk Staff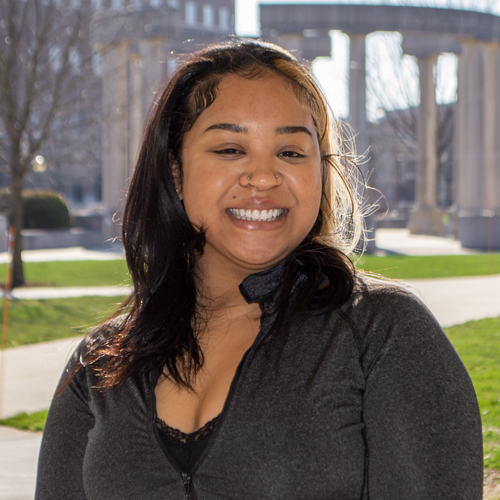 Cheyenne
coming soon!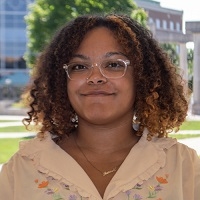 Myah
Hello! My name is Myah Moore. I was born and raised here in Springfield, IL. I am currently working towards a bachelors in History here at UIS.
I love to travel, read, as well as talk and be talked to, so I look forward to meeting you all this fall semester!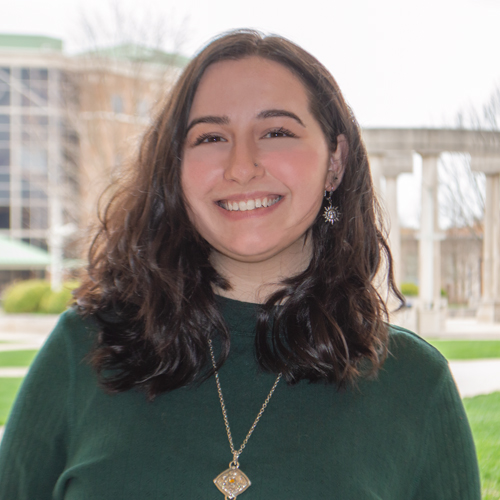 SJ
Hello! My name is SJ and I'm from Peoria, IL. I'm currently a Junior majoring in Psychology with a concentration of clinical and counseling. I am the front desk worker for the learning hub. Outside of work and school I love to read and write for fun! I tend to spend a lot of time painting and watching movies as well. I love to make my own personal blends of herbal tea and make pastries.
"Remember, if you ever need a helping hand, it's at the end of your arm. As you get older, remember you have another hand: The first is to help yourself, the second is to help others." – Audrey Hepburn
"Never be so polite, you forget your power, never wield such power, you forget to be polite" - 'Marjorie' - Taylor swift