April 2021 Orientation Update
UIS cares about the health and safety of incoming students, family members and our faculty and staff. We are following the guidance of experts in planning our programs. Orientation for new students and parents will be held over time in several stages. Students and parents can plan on completing parts of your orientation:
Asynchronously – an online orientation that you will be able to complete at your own pace. More information will be available later in late May.
In-Person, on campus in Springfield. Students can bring up to two guests to Springfield for sessions that will include financial assistance, student billing, academic expectations, and more. If Covid-19 mitigation guidelines suddenly change, preventing us from holding in-person sessions, these sessions will be held over Zoom on the Orientation that students will register
Synchronous, Live sessions in Zoom will be weekly throughout the summer. A schedule will be available later this spring.
Parent Orientation: Parents and Family Members will have their own online orientation, in-person parent/family orientation track (see draft Summer Orientation schedule), and live Zoom orientation sessions. If your student registers you for orientation you will receive an email with links to each of these orientation sessions.
How Much Does Orientation Cost
There is a mandatory Orientation Fee that is assessed to each student and covers some expenses for the student for Orientation and Welcome Week. The University covers most of the costs related to orientation to keep the costs affordable for our students. The Orientation Fee is mandatory and non-refundable.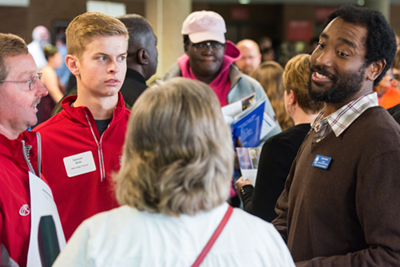 Additional Guest Fee
There will be an additional guest fee of $25/person to cover the cost of the publications, mailings, staffing, and lunch at Orientation. The guest fee is non-refundable. You can pay the Guest Fees online with the student orientation fee. We cannot accept payment onsite.
Orientation Handouts
What faculty members want parents to know (PDF)