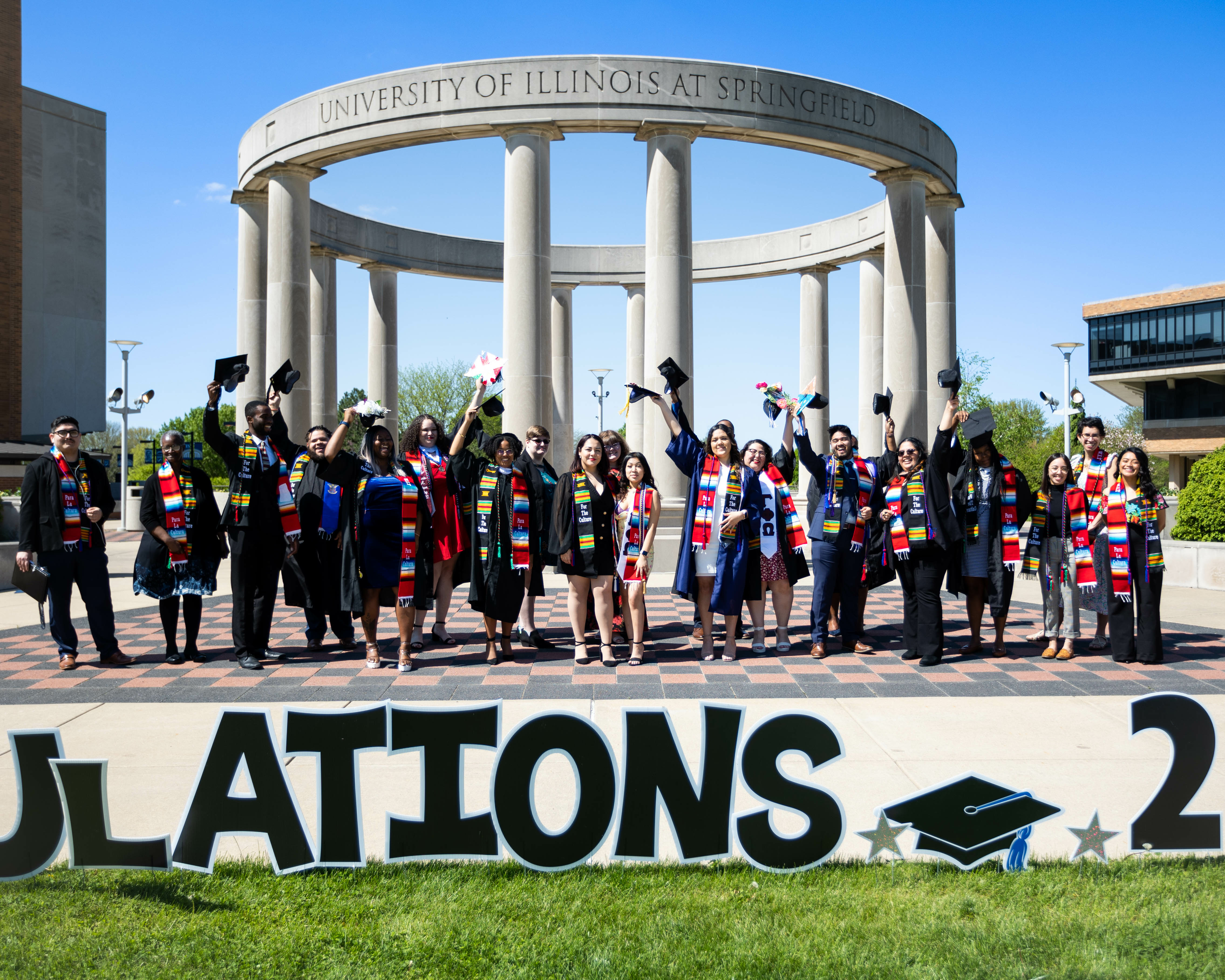 Specialty Graduation 2023
If you elect to participate, graduates, please begin to arrive at 12:00pm to start to check-in. You must arrive NO LATER THAN 12:30PM. The dress attire is appropriate formal/business casual. You are encouraged to wear your cap and gown, but it is not required.
12:00pm Graduates check-in
12:30pm Guests/Audience members arrive
12:35pm- GRADUATES LINE UP
1:00 pm -4:00pm Program/Ceremony begins (Main Ballroom, STUDENT UNION)
Concluding the celebration will be a light "For the Culture" Kickback/Reception With Food, Music, Pictures, and Games! -(STUDENT UNION)
Please see the significance of the stoles that are representative of both Black and Latinx cultures and the progress pride flag. It is your preference to take one, however, you do not have to.
**Also, we will be taking a group photo. We are asking individuals to have their cap and gown (if you have it) for the photo only! You do not need to wear it during the entire ceremony. This is only for the picture. If you do not have your cap and gown, that is fine too! Thank you in advance.