The School of Integrated Sciences, Sustainability, and Public Health prepares our students to use multi-disciplinary scientific techniques to analyze and begin to solve complex environmental, social, and public health challenges, giving them an edge in a competitive job market that demands intellectual creativity and a range of technical and analytical skills.
Students in Integrated Sciences, Sustainability, and Public Health (ISP) will be trained in a broad set of qualitative and quantitative research methods and will hone their skills in integrative problem-solving. Not only will they learn about research approaches within their chosen discipline, they will also be taught to "think in systems," work in teams, and respect all disciplines and their methodologies. Additionally, undergraduate students will be encouraged to engage in undergraduate research and/or professional internships. Undergraduate will find it easy to transition from one of our undergraduate degrees in Biology, Chemistry, Biochemistry, or Environmental Studies into a MS program in Environmental Studies or Public Health. Upon entering graduate school, MS students will be competitive for Graduate Public Service Internships (GPSI) with agencies such as the Illinois Environmental Protection Agency (IEPA), Illinois Department of Natural Resources (IDNR), and Illinois Department of Public Health (IDPH).
Our school's mission is to foster disciplinary training within an interdisciplinary framework, so as to provide faculty and students with the skills and perspectives necessary to address the "wicked" problems facing contemporary society. Wicked problems are multi-dimensional, complex social challenges that are profoundly difficult to address because they are impossible to discretely define, made even more obscure by incomplete and contradictory knowledge, and are deeply interconnected as solutions to one issue may cause problems in another. Examples of such problems include climate change, declining air and water quality, food insecurity, emerging diseases, and pollution stemming from urbanization, industrialization, and agriculture. We encourage interdisciplinary research and teaching and provide students with hands-on learning experiences. Our hope is to train students in the complex skills necessary to bring about a more just and sustainable future.
Our Programs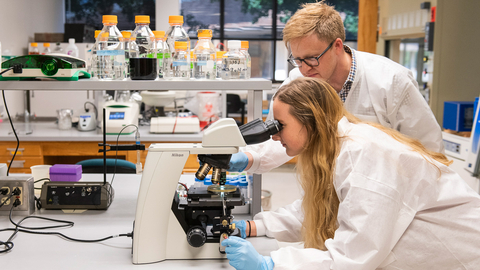 BIOLOGY

Augments student learning, builds a broad foundational understanding of biological sciences, creates relevant competencies in scientific practices, and develops critical-thinking and problem-solving skills to address current scientific issues

CHEMISTRY

Provides students with a strong background in chemistry and prepares them for direct entry into chemical professions or for further studies in graduate or professional programs
Provide students with the advanced interdisciplinary training necessary for solving environmental problems and creating an environmentally acceptable future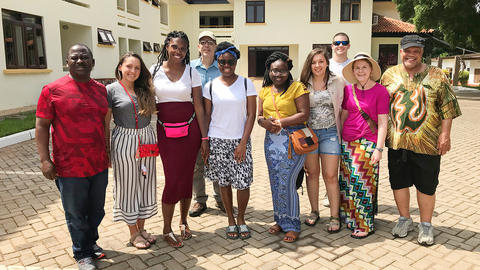 Trains students to be future public health leaders who are well-equipped with comprehensive skills to tackle complex public health challenges