Alexandra Scherba, a recent graduate with a double degree in Master of Public Health and Master of Public Administration, was hired at the Sangamon County Department of Public Health. Check out her video describing her experience at UIS!
---
Christopher Vemagiri Marbaniang, a graduate student at the University of Illinois Springfield, hopes to combine his two passions, public health and theatre, to educate people about important health issues."I plan to use my skills as an actor and education in public health from UIS to promote health through theatre and TV shows, such as documentaries or film after I graduate from UIS. I believe the best way to communicate health is through entertainment," he said.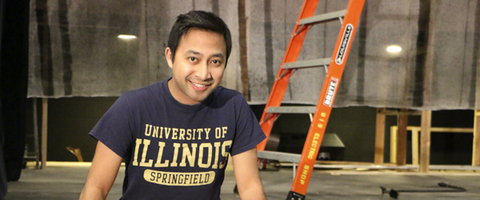 ---

UIS MPH 2015 Alum Nitika Sharma
Nitika presents the Sagarika Madala Memorial Award for Exemplary Leadership to her GPSI Supervisor, Claudia Nash. Claudia is the Newborn Screening, Genetics and SIDS Section Manager at the Illinois Department of Public Health.
---
Monique Kimani: December 2014 MPH-EH Graduate
Monique is now a biologist at Naval Surface Warfare Center Dahlgren Division in Dahlgren, VA. She is part of the Toxicology & Biochemistry Section, housed under the Z21 Chemical, Biological, and Radiological (CBR) Concepts & Experimentation Branch.
As a section they focus primarily on biological minimum exposure guideline development, CBR medical countermeasure support, biological agent ingestion studies, and computational biology.
She tells us that her current tasking involves research and development of countermeasures against weaponized biological agents and most recently verification and validation of a modeling and simulation system that will serve as an action planning and mitigation tool against the effects of CBR weapons and toxic industrial chemicals/materials releases.
---
June Agamah, 2014 UIS Alumni Humanitarian Award Winner
June Agamah was awarded the University of Illinois Alumni Humanitarian Award by the UIS Alumni Association! She is a Public Health Worker, for the International Health and Development Network. Since 1996, June has traveled with her husband to his homeland of Ghana, West Africa, to bring clean water, electricity and medical care to rural villagers.
To date, they've lead 33 mission trips to Ghana under the auspices of the not for profit International Health and Development Network. The organization's records show that it has provided health care to tens of thousands of people in the last 23 years. Congratulations, June!!
---
Marissa Alexander-Scott Ferguson Fellow, CDC 2013 Graduate
Marissa was named as a Ferguson Fellowship recipient. This is a program funded by the Centers for Disease Control and Prevention (CDC). She worked with various fellows on projects that will combine public health prevention, treatment, and epidemiological studies focused on under-served communities
---
MPH/MPA Graduate Sonia Vasdev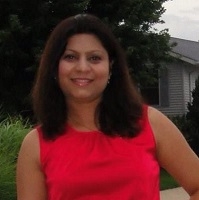 Sonia Vasdev, a 2012 graduate is Research Assistant Professor in the Department of Surgery, Division of Orthopaedics at the Southern Illinois University School of Medicine in Springfield, Illinois. This position involves the administration of clinical research activities as well as teaching, training and orientation of clinical research staff, residents and faculty. She will also be responsible for writing and monitoring research grants, as well as presenting research findings at national meetings. Congratulations, Sonia!
---
Cassandra Bernardi Spring 2012 Graduate
Cassandra Bernardi has recently been hired as a Program Coordinator for Healthy Child Care America at the American Academy of Pediatrics. She says it is a federal grant funded position that works with other human service agencies to improve health and well being in out-of-home child care settings. Cassandra's previous experience as a program coordinator in addition to her MPH degree have made her a good fit for the position.
---
MPH/MPA Graduate Shane Stephens
Shane Stephens earned her MPH degree in the fall of 2012. She is now the Assistant Director of Wellness Programming and Assessment for East Carolina University-Campus Recreation in Greenville, North Carolina. Some of her job duties include leading the development, implementation and evaluation of all health education programs; recruiting, training and supervising undergraduate students hired as campus wellness leaders; and representing the ECU campus community on local and regional health related organizations. Congratulations, Shane!
---
MPH Graduate Laurette Nessa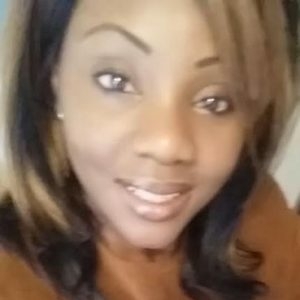 Laurette Nessa , who is a Spring 2012 MPH Graduate, is currently working at SIU School of Medicine as a Clinical Research Specialist for the Center of Clinical Research under the direction of a faculty member. The research study aims to decipher various indicators that would help identify Emergency Department patients that would be at high risk of Gonorrhea and Chlamydia infection. Early detection of illness means early treatment and less chance of long term impairment such as infertility etc., as well as decrease direct and indirect cost related to Emergency Department use.
---
MPH and MPA Graduate Vernon Cail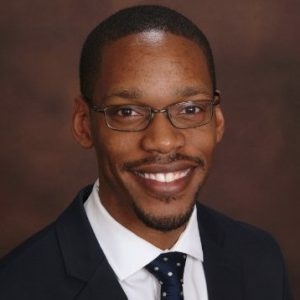 Presently working at the Wissenschaftlicher Mitarbeiter at HelmholtzZentrum München, Vernon has traveled far from Springfield. After graduaation in 2011 he was hired by the Preventive Medicine Department at Rush University to serve as a Research Assistant. The study's target population was low income families living in the city of Chicago. Later he served at the Sylvia Lawry Centre for Multiple Sclerosis Research in Munich, Germany before moving to his present position.
---
MPH Graduate Meredith Volle
I completed my undergraduate degree in Liberal Arts and Sciences – Psychology at the University of Illinois at Urbana – Champaign in 2008. After graduation I worked for two years at a community mental health center in Springfield, I was very fortunate to be accepted and began my MPH degree in Fall 2010, with an internship at the Illinois Department of Public Health in Newborn Hearing Screening.
Knowing that I wanted to pursue medical school after graduation, Dr. Alamu (my advisor) encouraged me to take classes in both the traditional MPH curriculum and the environmental track. I was challenged by the graduate-level coursework and diversity of issues in my public health and science classes, and these experiences helped me prepare for the MCAT and application to medical school. Upon completion of my MPH degree in Spring 2012, I was accepted to Southern Illinois University School of Medicine, Class of 2016. As I leave the University of Illinois system for the first time, I know that my experiences with the MPH program at UIS have shaped my future career as an MD/MPH!
---
MPH Graduate Alisha Hahn
I earned my general MPH degree in May 2012, and although I did not focus on environmental health, I think my education and experiences still suited me well for the sanatarian position at Peoria City/County Health Department. I was a GPSI while completing my MPH and that helped a great deal with understanding the role of a local health department and my current role as a bureaucrat.
I conduct food establishment inspections, inspect private water wells and private sewage disposal systems, educate food service workers about food safety and aid in the investigation of food borne illness outbreaks. I enjoy the variety that public health and particularly environmental health has to offer. Every day is different!
---
Brooke Newell 2010 UIS MPH Grad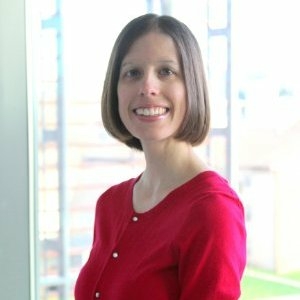 Brooke is now the Program Coordinator and Curriculum Coordinator at Coordinated science Lab at the University of Illinois. As the Curriculum Coordinator for the Technology Entrepreneur Center (TEC) in the College of Engineering, she is responsible for coordinating curriculum for TEC's undergraduate and graduate courses. She advises students on TEC courses; works with instructors, assisting student registration, coursework, and course evaluation.
---
Ann M. Stone Class of 2006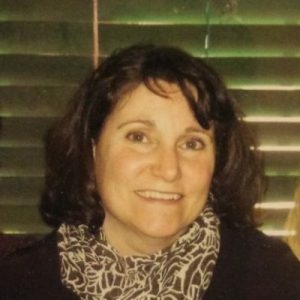 Ann is now a Clinical Nurse Manager at the State of Illinois Department of Human Services.
---
Mohammed Shahidullah 2004 alum
Mohammed is now State Demographer for the Illinois Department of Public Health. He is also an adjunct instructor for Environmental Studies at UIS. He has also served the State Demographer for the Oklahoma Department of Commerce, and Assistant Director at the University of Florida.
---
Matthew Roberts, MPH' class of 2003
Matt has been the Informatics Project Manager for the Chicago Department of Public Health since December 2013. As project manager he oversees the application of computer science and technology to improve public health operations, and provides leadership in the development of internal and external informatics capacity. Before joining CDPH he worked at the Illinois Department of Public Health for eight years in several capacities, including public health emergency preparedness, Section Chief for Communicable Disease Control, and Division Chief of Long Term Care Quality Assurance.
He is currently working on his dissertation for a doctor of public health leadership degree from the University of Illinois at Chicago, and is concentrating on public health informatics.
---
Dr. Jeffrey Suzewits 2001 Alumni
Dr. Suzewits is the chief medical information officer for the Central Illinois Division of Hospital Sisters Health System. Suzewits was previously associate dean of clinical education for Kansas City University of Medicine and Biosciences' College of Osteopathic Medicine (KCUMB-COM).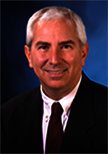 Prior to KCUMB-COM, Suzewits was associate dean for clinical educational affairs and associate professor of family medicine, preventive medicine and community health for A.T. Still University's Kirksville College of Osteopathic Medicine (KCOM). He also served as associate professor of clinical family and community medicine at Southern Illinois University School of Medicine (SIU). Suzewits is a fellow of the American Academy of Family Physicians.
Dr. Suzewits has served in leadership capacities for professional organizations, including as member of the American Medical Informatics Association (AMIA) and Chair of AMIA's Primary Care Informatics Working Group, Missouri Academy of Family Physicians Board of Directors, Association of Osteopathic Directors and Me
---
Nancy Parsons MPH Alum 1999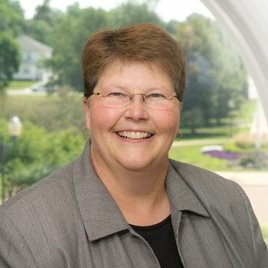 Nancy is now Associate Provost for Undergraduate and Graduate Studies at Western Illinois University where previously was instructor of community heath education and emergency management. She also served as Interim Chairperson, Community Health and Health Services Management (now Heath Sciences). At present she serves on the Higher Learning Commission liaison and re-accreditation co-chair; academic program review and accreditation; curriculum development; Illinois Board of Higher Education (IBHE) liaison for curriculum; ex-officio on Council on Curricular Programs and Instruction (CCPI), Council on General Education (CGE), and Graduate Council.