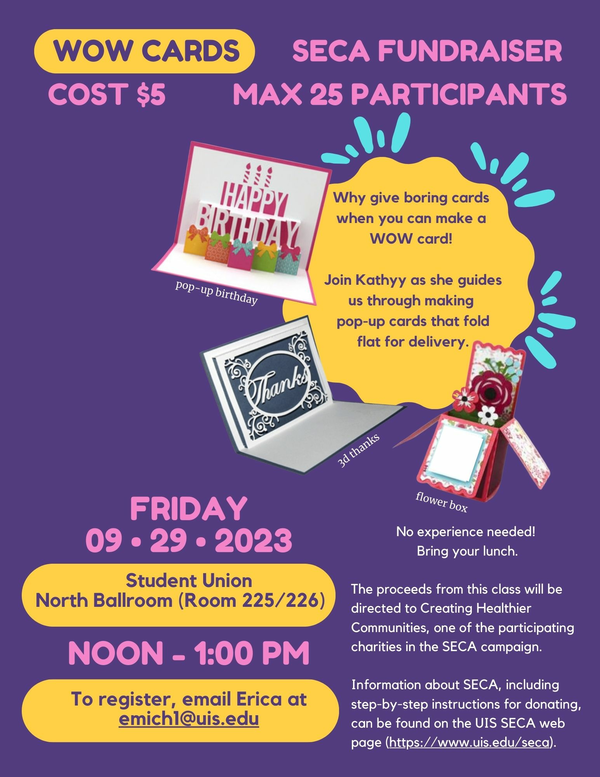 Why give boring cards, when you can make WOW cards!
Join Kathyy as she guides participants through making pop-up cards that fold flat for delivery. We'll make a pop-up birthday card, a 3d thanks card, and a tiny box of flowers that never die. If you prefer something more simple, yet still dazzling, there's a flat flower bouquet card you can make too. Colors will vary.
To register, email Erica at emich1@uis.edu
Cost is $5 and we can accommodate 25 participants
No experience needed.
Bring your lunch or purchase something in the Student Union
If you're into arts and crafts feel free to bring your favorite scissors, double sided tape, and/or coloring utensils.
The proceeds from this class will be directed to Creating Healthier Communities, one of the participating charities in the SECA campaign. Information about SECA, including step-by-step instructions for donating, can be found on the UIS SECA web page.
Location
Student Union - North Ballroom (Room 225/226)