Image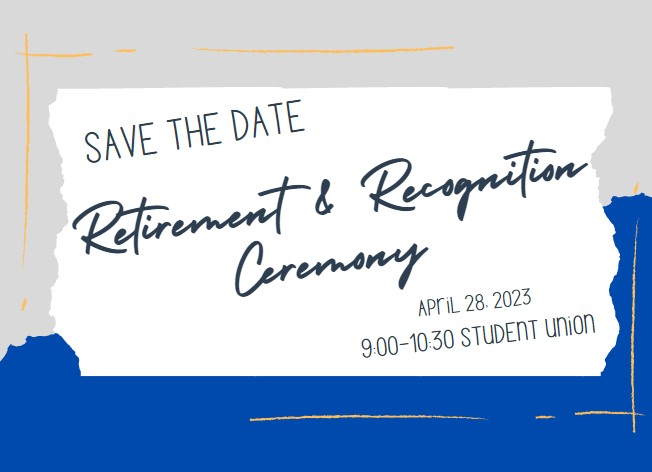 Greetings Campus Community!
We are excited to announce that the 2023 Retirement & Recognition Ceremony will be making its return to an in-person event and the planning has already begun! To ensure we are celebrating all honorees, please click here to check our lists if you celebrated or will celebrate a 5, 10, 15, 20 or 25 year milestone between 8/16/2022 and 8/15/2023. Don't see your name? Please email our event coordinator Kelsea Hott at kbatt2@uis.edu.
Mark your calendars for April 28, 2023 from 9:00 – 10:30am and join us in the Student Union!
UIS Office of Human Resources