UIS provides a unique, student-focused educational experience that emphasizes learning in and outside of the classroom. Every measure has been taken with the utmost care and consideration to support safety for living, learning, working and training at UIS. We are United In Safety.
Spring 2022
UIS maintains an unwavering commitment to academic excellence and the health and safety of our campus community. Therefore, vaccination and boosters are required for all on-ground students, faculty and staff.
Booster Shots
The UI System and UIS require booster shots for everyone living, learning, working or training on campus, unless an approved vaccine exemption is on file. When you receive a booster, upload your record to the Medicat Patient Portal. Reporting is required by Jan. 21, or within two weeks of becoming eligible for a booster. A campus vaccination/booster clinic is planned for Tuesday, Feb. 8. Learn more about the clinic and register for an appointment.
Entry Testing
Spring semester entry testing is required for all on-ground students, faculty and staff, regardless of vaccination status through Feb. 11. Learn more about entry testing, testing location and hours: COVID-19 Saliva Testing | University of Illinois Springfield (uis.edu)
Isolation & Quarantine
If you've been exposed to someone with COVID or you test positive, quarantine directives will depend on your vaccination status. Learn more
Campus Operations
Operations and events are based on the level of community and campus transmission. In most cases, UIS will operate based on the highest level of transmission if community and campus transmission rates differ. Learn about on-campus scenarios based on transmission rate on the Approach to Safety page.
Spring 2022 Vaccination Policy
All UIS on-ground students, faculty and staff are required to be vaccinated against COVID-19 and boosted when eligible. Medical or religious exemptions are available. The student and employee policies were developed to align with CDC and American College Health Association (ACHA) guidance and the UI System's vaccination guidelines and reflect the booster requirement.
Related resources:
Academics/Student Life
Spring 2022 Course Delivery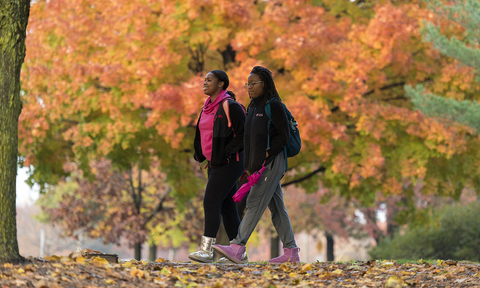 Course modalities are noted on a students schedule and can be viewed via Student Self-Service. Any changes to modality will be noted on the schedule and communicated to registered students.
Academic Resources
Communication Hub
Town Hall Briefings
More Town Hall Briefings on Chancellor Whitney's site
---
COVID-19 Contacts
COVID-19 Saliva Testing for Non-Symptomatic Employees and Students
Questions: Contact Bethany Bilyeu
Questions?
Contact our COVID-19 team
Safety in Action
Since March 2020, the UIS campus community has banded together to promote safety and wellness. Our commitment to one another means students can continue to pursue their educational and personal goals.
Leaders in Online Learning
Since 1997, the Center for Online Learning, Research and Service (COLRS) has promoted and supported the university's development of online and blended learning. Our mission is to provide leadership in the development of effective practices, advancement of technologies and the dissemination of research that will improve faculty, student and institutional effectiveness online.
We've created a Remote Learning Orientation portal packed with tools and resources to help students better navigate their learning experience. Simply log in with your UIS NetID.
History of Online Learning at UIS