You can now add recurring dates and date ranges for Events! The Office of Web Services (OWS) added this functionality after receiving multiple requests for this feature.
The new 'When' field provides this capability, offering many configuration options, to reduce the need to duplicate event content on the site for repeating events.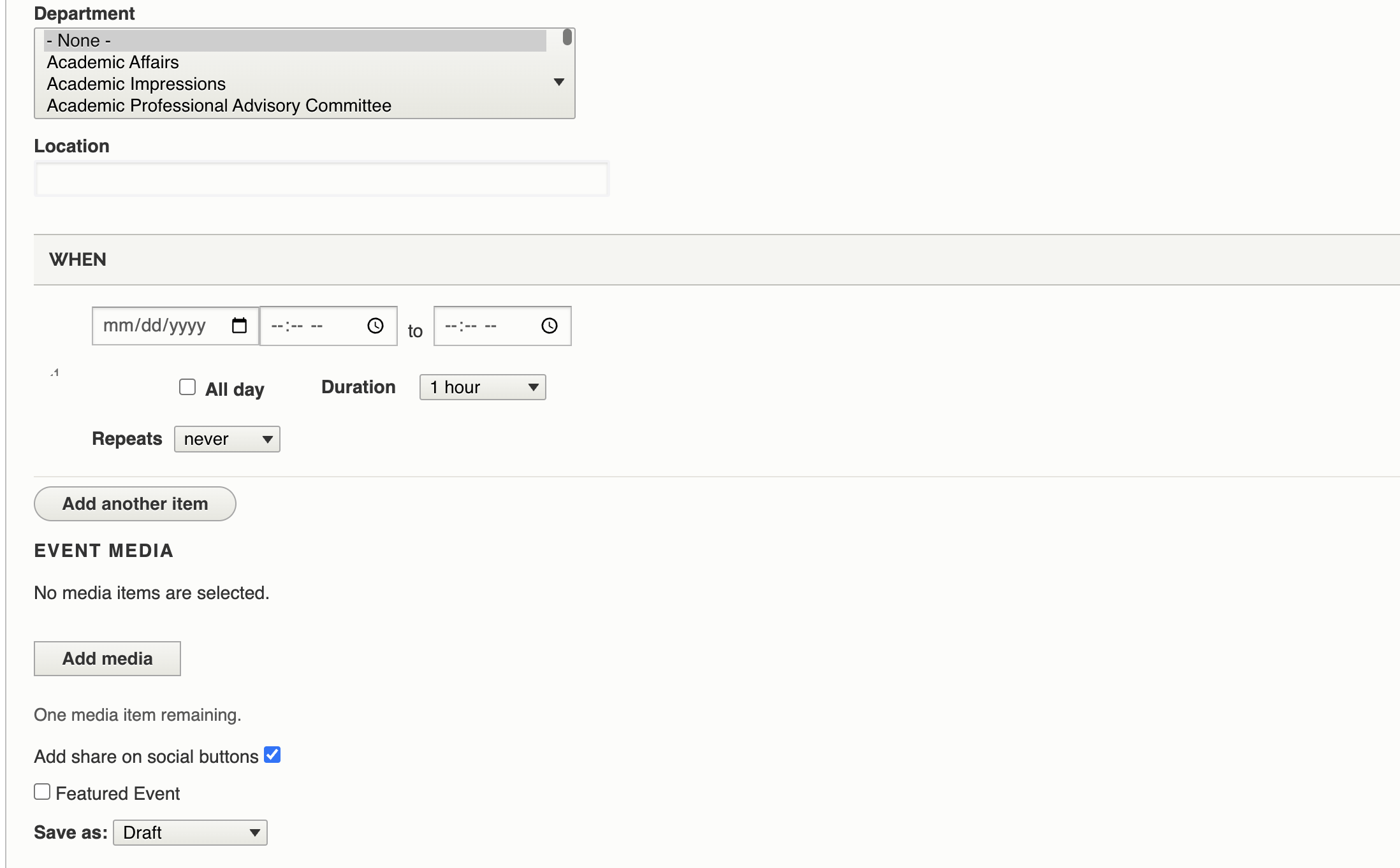 The 'When' field provides the option to mark an event as 'All Day'.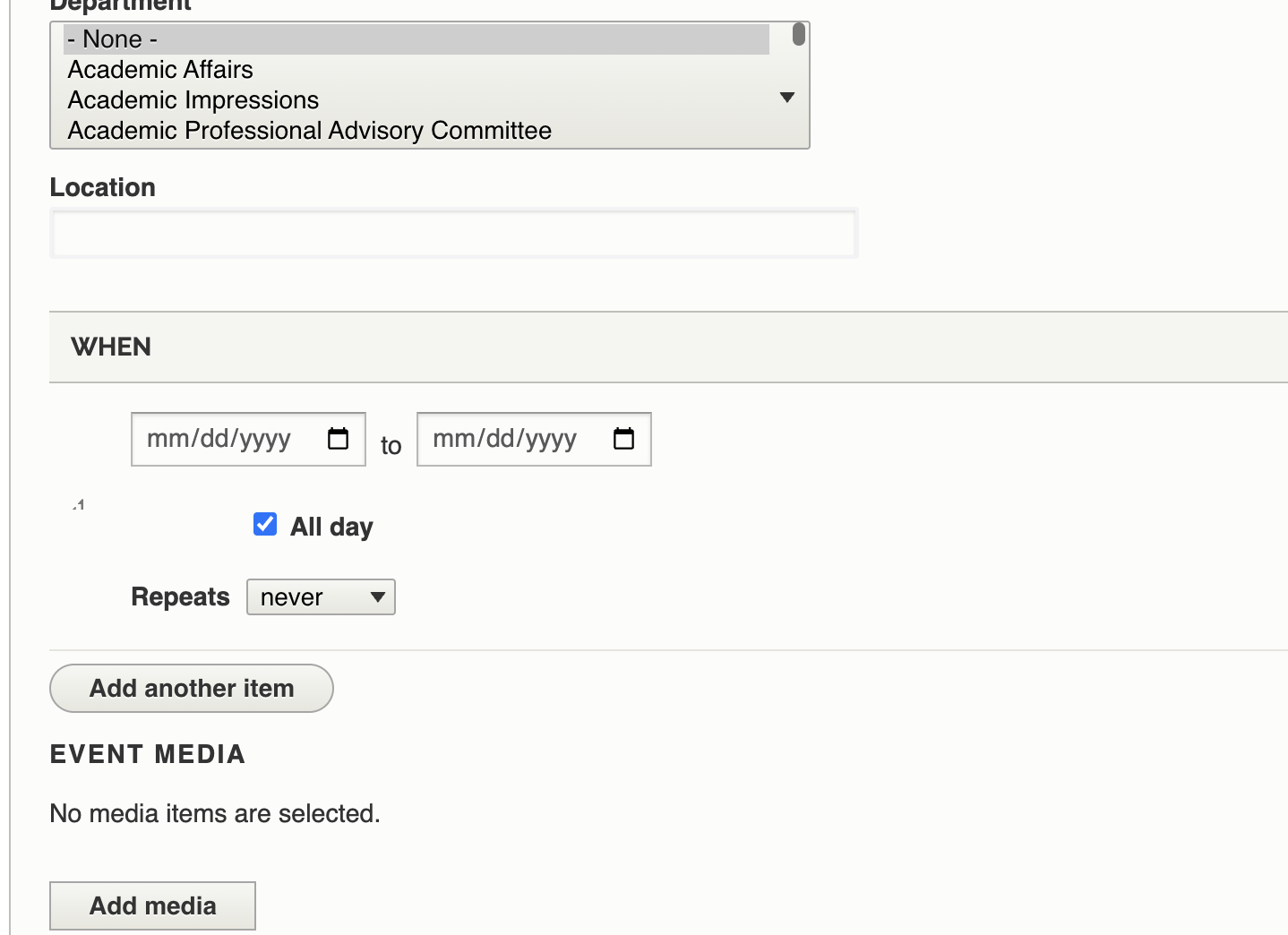 Add a repeating event by selecting the frequency in the 'Repeats' dropdown. Configure the number of days, weeks, months, or years, and select an end date or set to end after a set number of times.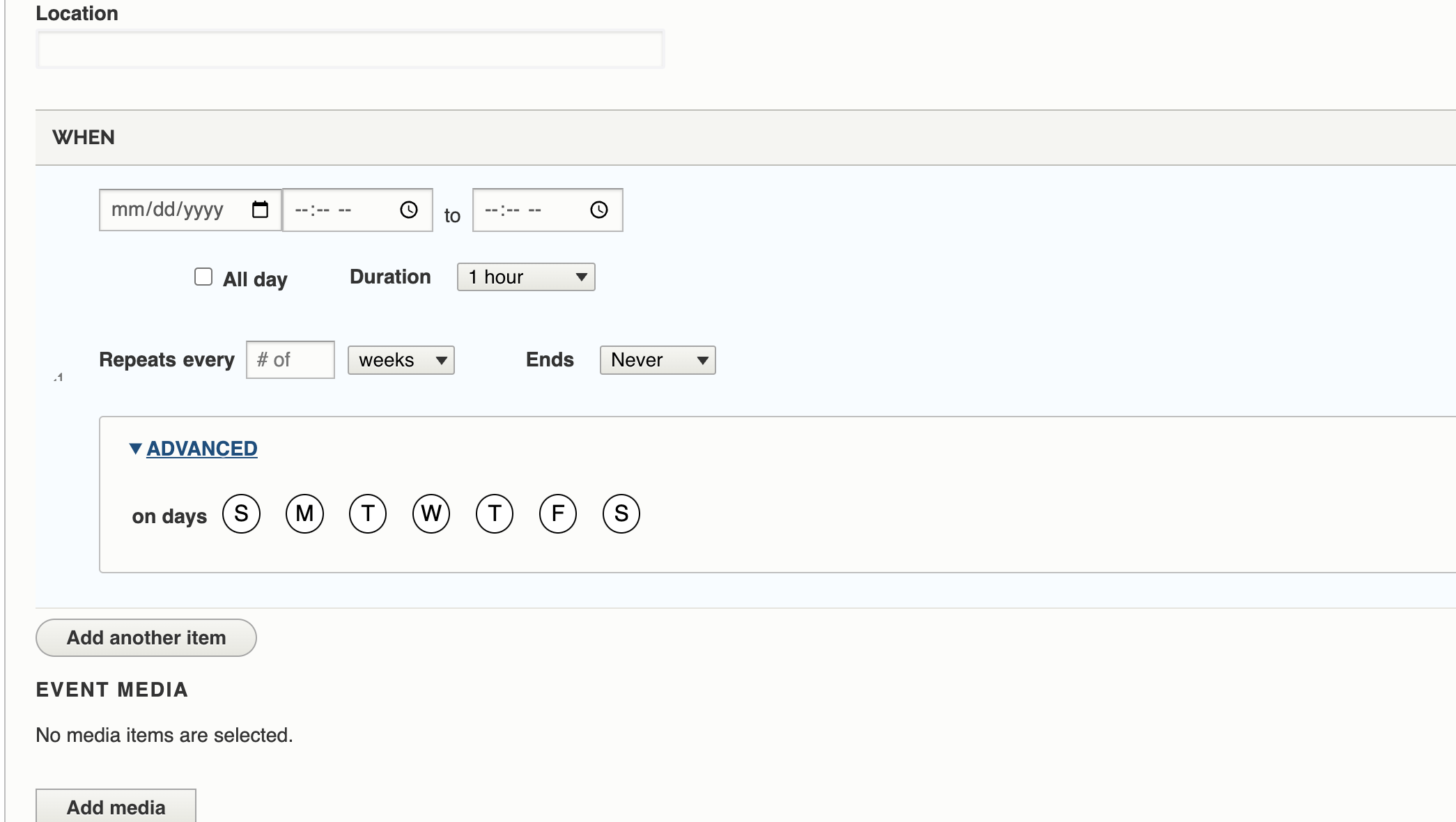 If your recurring dates are staggered, you can click the 'Add another item' button to add different sets of dates.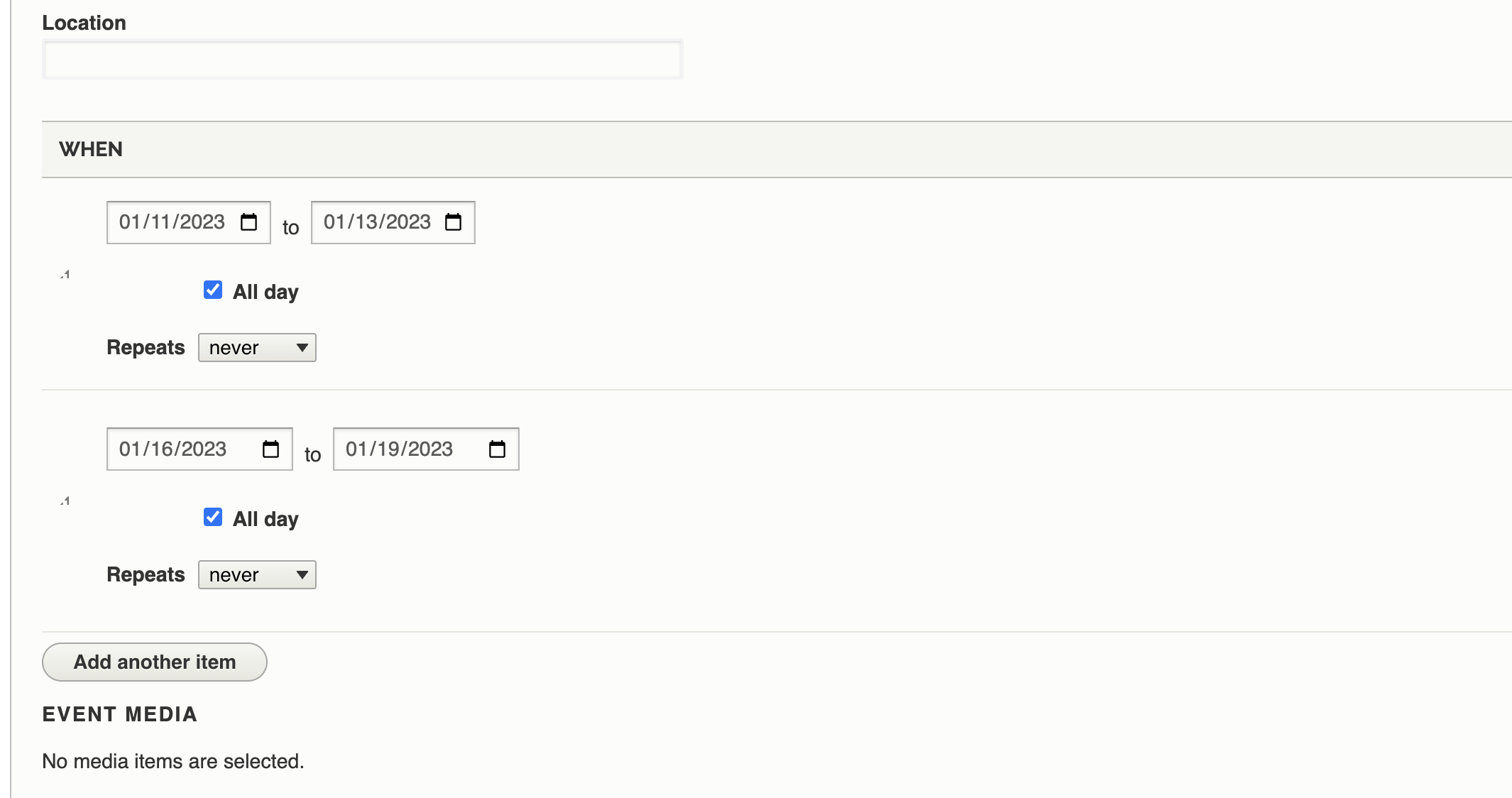 This new feature will provide better usability and save time for our website editors and publishers. If you encounter any issues or have questions, please email webservices@uis.edu.