The Office of Web Service (OWS) has developed the functionality to create mailing lists, add a subscription sign-up form to your site, and send newsletters of your units most recent articles to your mailing list subscribers.
Mailing Lists
Mailing lists can be imported into the site or a new mailing list can be created to store subscribers.
Subscribe to Newsletter Form
Once a mailing list is created, a Mailing List Subscription block can be added to a page(s) to provide the option for new subscribers to sign up.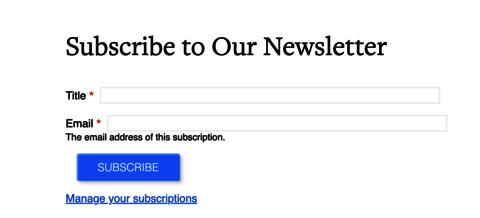 Send Newsletters
Website administrators now how the option to send newsletters to their mailing lists directly from the website! A custom HTML email can be created using the fields provided.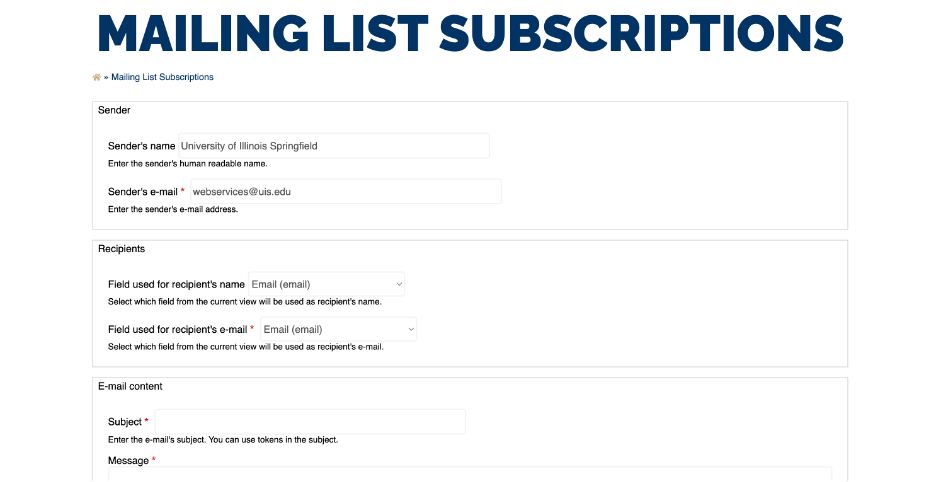 OWS also developed the option to export the code of your latest news articles from the website to use in your newsletter. This capability allows you to easily copy and paste the code for the last five articles and paste them into the body of your email so you don't have to rewrite all this text or duplicate efforts.
If you are interested in setting up a mailing list for your unit, submit a Website Project Request to get started!