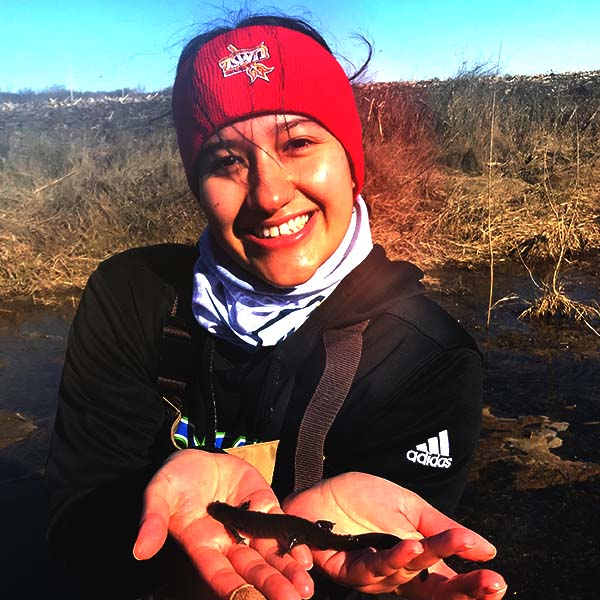 Angie Katerine Quiroga Torres
2021
MS- Environmental Planning & Management
Hometown: Bogota-Colombia
Why did you choose this degree at UIS?
UIS provides the best internship opportunities related for my field. I like that UIS has the option to pursue a graduate certificate in Geographic Information Systems, which is highly desired in the environmental field.
What is your experience like as a graduate student?
It has been great. I have the opportunity to create my own projects and have more personalized classes. In comparison to an undergraduate degree, graduate students take fewer classes per semester, thus allowing us to focus more on specific topics.
What do you want to do with your degree?
I want to to create my own non-profit organization that focuses on helping low-income communities in South America. I want to support communities that are trying to protect the environment from mining, deforestation, and poaching.
How is this program assisting you in reaching your goals?
This program has allowed me to intern at the Illinois Environmental Protection Agency where I can learn how state government agencies work and also how regulatory agencies protect water resources. In addition, I have learned a lot from my professors and classmates in all my graduate coursework.
Which has been your favorite class in graduate school and why?
So far, my favorite class has been Remote Sensing. I learned how satellites work and how people can gather and analyze data from them. I also had the chance to use a drone for the first time! Dr. Zhao was very patient with the entire class, and he allowed each one of us to pilot the drone.
Do you have any advice for future students?
Take advantage of all the resources that the university provides! Research and ask questions. There are various research programs in the Field Station at UIS, Emiquon, and with each professor. The Graduate Public Service Internship program provides a great opportunity to gain work experience while getting your degree.