Ready for some DIY fun? The UIS Career Development Center will guide you through making a no-sew pillow and show you an online resource that can help guide your career path. Both the pillow kit (we have 6 different options) and the online resource are FREE. But we have a limited number of kits, so get yours ASAP!
Call (217-206-6508) or email (careerservices@uis.edu) the UIS Career Development Center to arrange to pick up your FREE pillow kit and info packet. Then watch the video to learn more about the online Career Pathfinder resource and 4 different type of ties you can use to make your pillow.
Have you heard about Star Map? This fun activity may help you begin to more accurately describe yourself (1.1) .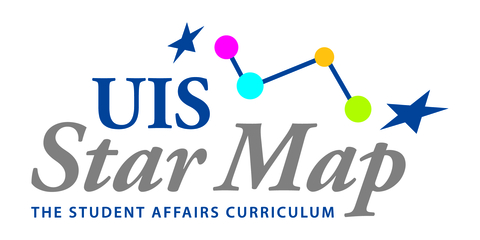 Location
https://youtu.be/j00U-vXXvEU