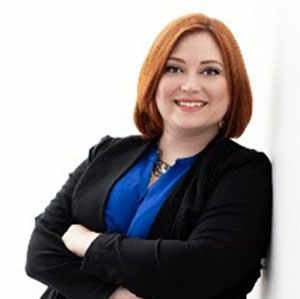 Susannah Sinclair
2020
Management Information Systems
Susannah Sinclair graduated with a master's degree in Management Information Systems in 2020 with 3 graduate certificates in Business Analytics, IT Project Management, and Business Process Management. Susannah is currently the CRM and Digital Communications Manager at Bryn Mawr College Graduate School.
---
Can you tell us a little bit about yourself?
I am the CRM & Digital Communications Manager at the Bryn Mawr College Graduate School of Social Work and Social Research. I wear a lot of hats in my role, which has really allowed me to diversify my professional experience. In addition to managing our CRM system, I lead the Technology Working Group, a consultative group of staff members who evaluate technology needs and provide strategic guidelines for improvements. I am also the head of Technology Support for our Student Services department, providing both management and user support for our students. I also consult on and manage digital communications and social media. Outside of Bryn Mawr, I am in my second semester as an instructor at Main Line School Night, which is an organization offering non-credit courses to learners in a wide variety of topics. I teach project management and instructional design for online learning.
What is the degree you obtained/you will obtain at UIS and the year of graduation?
I was granted a M.S. in Management Information Systems in 2020. I also earned three graduate certificates in Business Analytics, IT Project Management, and Business Process Management.
How did your education in graduate school at the CBM help you make the decision to work on a doctoral program?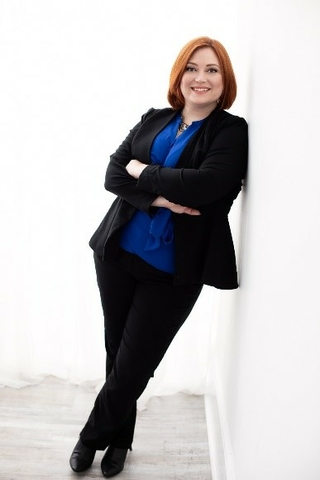 My final Capstone paper was centered around a major project I completed at work, using many of the skills I learned in my master's program. I designed and developed content for an asynchronous online learning environment which encompasses all of the technology used during Bryn Mawr's graduate program, broken into interactive lessons by content subject. Working on this project in my workplace and then researching and presenting my work in my final courses at UIS really motivated me to further explore the topics of digital literacy and technological equity. As I currently work in higher education a doctorate seemed like the next logical step, and I was recently accepted into an Ed.D. program in Educational Leadership and Management with a focus on learning technologies. This doctoral program really appealed to me because it will allow me to take the work I began in my Capstone courses and broaden my focus, looking more in-depth at policy and implementation theory and practices related to digital learning and instruction in higher education.
What kind of projects and courses did you take during your graduate studies that increased your interest in research?
Of all of the classes I took as part of my masters program at UIS, the courses related to my Capstone most increased my interest in research. The ability to do individual research in conjunction with classes and with professorial guidance was incredibly motivating and inspired me to apply for a doctoral program. I chose an Ed.D. program instead of a Ph.D. program because I also found that the hands-on work I did during my masters program was incredibly beneficial for the subject matter. Even though research will still be a large part of my doctoral program, it will also offer many opportunities to put into practice what I learn. The ability to turn my learning into professional practice was, I think, the most valuable skill I gained from my time at UIS. I don't think there was a single semester where I didn't directly apply knowledge from my courses to my work.
Were there any faculty members who were helpful in your decision to continue your graduate education?​
While I greatly enjoyed all of the courses I took during my program, Dr. Roya Gholami was the most influential in my decision to continue my graduate education. She was an incredible mentor, and the work I did in her course cemented my interest in continuing my education after my time at UIS ended. When I realized I wanted to apply for a doctoral program, she was the first person I reached out to!