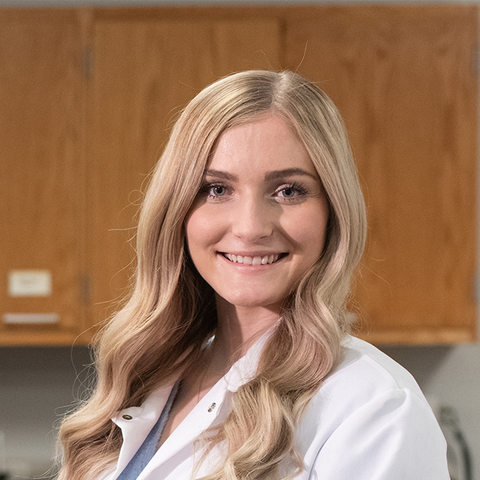 Hailey Hollinshead's passion for science and medical research has grown at the University of Illinois Springfield. She happily admits to being one of those rare people who love chemistry.
She says: "Women becoming a larger part of the scientific profession? Count me in. Becoming part of academic conversations where discoveries change the world overnight? That sounds exhilarating. Making a difference while immersing myself in work that I love? I'm all in."
She plans to attend medical school following graduation and become a dermatologist.
This past year, Hailey was the recipient of the William and Mary Schnirring Liberal Arts and Sciences Scholarship and was honored with the Student Laureate Award from the Lincoln Academy of Illinois.
Scholarships are a Reaching Stellar priority…
Because scholarships affirm the aspirations, energy and diversity of our student body.