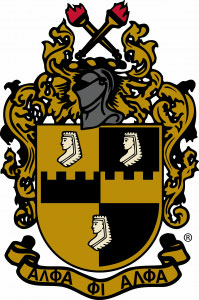 ---
Phi Beta Sigma Fraternity, Inc.
Phi Beta Sigma is a social/service collegiate and professional fraternity that exemplifies the ideals of Brotherhood, Scholarship and Service while taking an inclusive perspective to serving the community as opposed to having an exclusive purpose. The fraternity exceeded the prevailing models of Black Greek-Letter fraternal organizations by being the first to establish alumni chapters, to establish youth mentoring clubs, to establish a federal credit union, to establish chapters in Africa, and establish a collegiate chapter outside of the United States, and is the only fraternity to hold a constitutional bond with a predominantly African-American sorority, Zeta Phi Beta.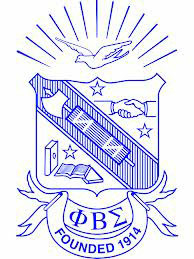 Colors: Royal Blue and Pure White
Chapter Founded: 1980
Contact Person: Carl Burts
UIS Connection: Phi Beta Sigma on UIS Connection
National Founded: January 9, 1914
National Website: Phi Beta Sigma National
National Phone: (202) 726 – 5434
---
Phi Kappa Tau Fraternity – Zeta Zeta
Phi Kappa Tau, otherwise known as "Phi Tau" is a U.S. national collegiate fraternity. Phi Kappa Tau is a non-profit social/service fraternity which emphasizes community service, philanthropy, and leadership opportunities. Further, Phi Tau was among the first fraternities to adopt an "Anti-Hazing" policy. The mission of Phi Kappa Tau is to champion a lifelong commitment to brotherhood, learning, ethical leadership, and exemplary character. The vision of Phi Kappa Tau is to be recognized as a leadership organization that binds men together and challenges them to improve their campuses and the world.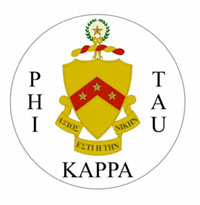 Colors: Harvard Red & Old Gold
Chapter Founded: October 11, 2014
Contact Person: Jarrod Knapper
Nationally Founded: March 17, 1906
National Website: Phi Kappa Tau National
National Phone: (800)-PKT-1906
---
Sigma Lambda Beta International Fraternity, Inc.
Sigma Lambda Beta International Fraternity, Inc. is the largest and fastest growing, Latino-based fraternity in the country. We believe in the ideals of fairness, sigma-lambdaopportunity, and equality of all men without regard to their race, culture, or ethnic background. Our biggest goal is to see that all of society can realize the importance of these three ideals. In order to achieve this goal, we all strive to model these behaviors and present ourselves in a gentlemanly and educated fashion. The mission of Sigma Lambda Beta is to nurture and further a dynamic values-based environment which utilizes our historically Latino-based fraternity as a catalyst to better serve the needs and wants of all people. The purpose of Sigma Lambda Beta International Fraternity, Inc., shall be primarily one of promoting Latino/Hispanic culture and standards of excellence in morality, ethics, and education. Further, the Fraternity shall work to better serve the needs and wants of all people by disseminating the diverse culture which we all share. Finally, the Fraternity shall maintain respect for the views of others through this tolerance, enhancing our understanding of one another, and thus bettering our community, our country, and the world.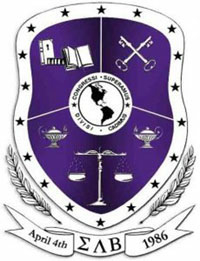 Colors: Royal Purple and Pure White
Colony Founded: December 03, 2016
Contact Person: Nathan Cooper
UIS Connection: Sigma Lambda Beta on UISConnection
Nationally Founded: April 4, 1986
National Website: Sigma Lambda Beta National
National Phone: (319) 242-7540