Image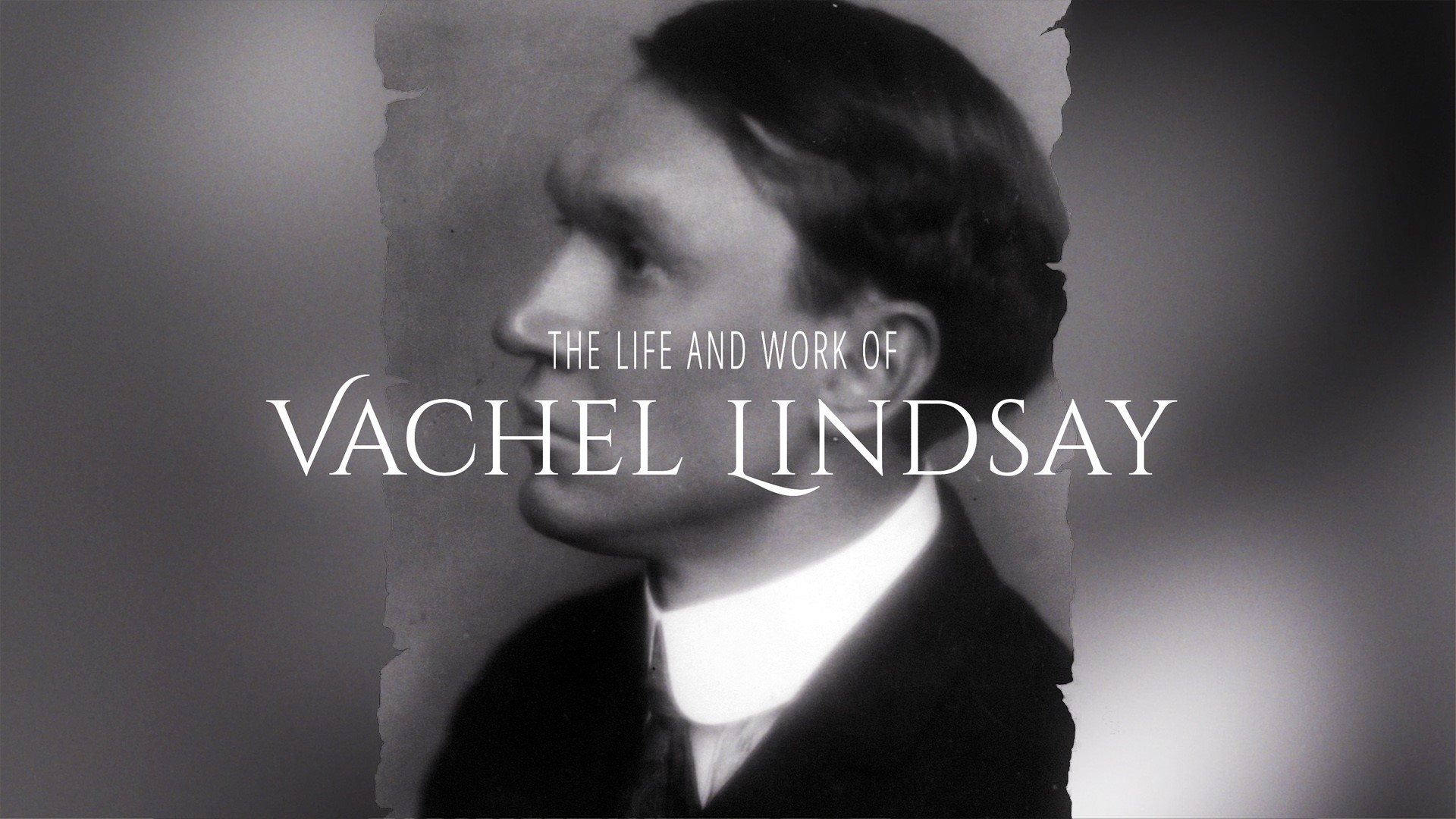 The Life and Work of Vachel Lindsay
You are invited to attend the screening of The Life and Work of Vachel Lindsay, hosted by Sangamon Experience, on Friday, April 14 at the Brookens Auditorium at the University of Illinois Springfield from 6 pm. A panel discussion will follow.
"The Life and Work of Vachel Lindsay" is a new film that explores the eclectic and passionate story of Springfield's most notable artist. It looks at his influences and upbringing in the late 1800s and brings Lindsay's poems to life through performances by actors and Lindsay scholars. The film will play at the historic Vachel Lindsay Home in Springfield, Illinois.
Interviewed scholars include Jennifer Caldwell, David Logan, Kevin Purcell, Sheila Ryan, and Ian Winterbauer. The film was directed by Kevin Christensen, with production assistant Jared Treece, of The Storyteller Studios. The documentary was produced by Kevin Christensen, Sheila Ryan, Elizabeth Cheney, Justin Blandford, and Aasne Daniels with executive producer Josh Hester. Poetry performances are by Aasne Daniels, James Daniels, Kevin Purcell, Jack Drea, Alina Johnson, Asher Paris, and Sterling Paris.
The documentary was directed and produced by The Storyteller Studios and commissioned by the Illinois Department of Natural Resources and State Historic Sites Springfield.
Location
Brookens Auditorium, University of Illinois Springfield, One University Plaza, Springfield, Illinois, 62703