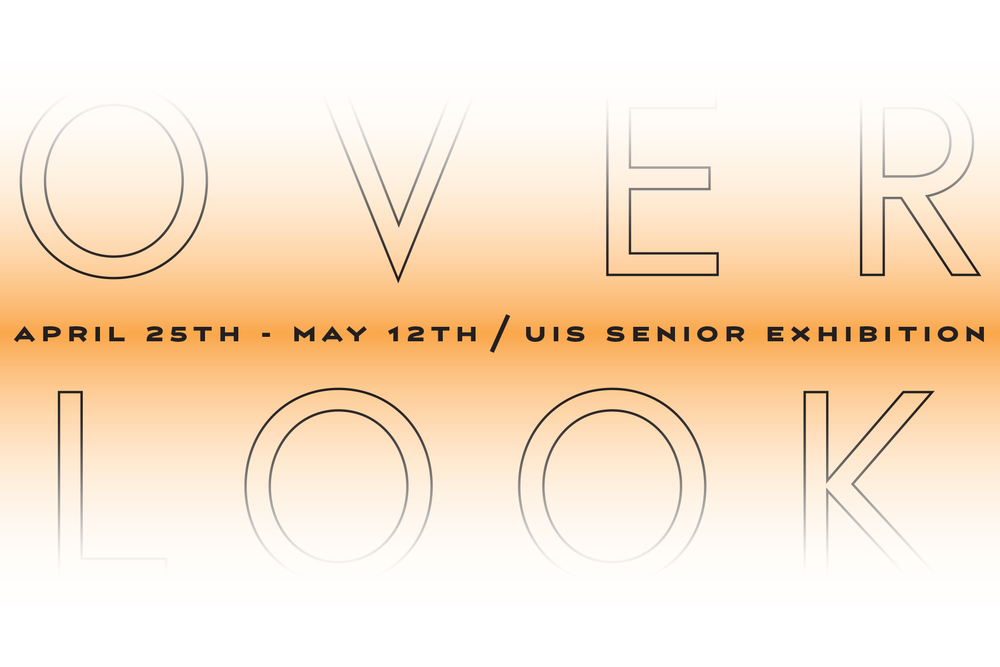 OVER/LOOK Reception
The UIS Visual Arts Gallery presents "OVER/LOOK," a mixed media exhibition of works by graduating seniors from the UIS Visual Arts Department. "OVER/LOOK" will open on Monday, April 25 and run through Thursday, May 12. A reception will be held in the UIS Visual Arts Gallery from 5 :30-8 p.m. Thursday, April 28. This event is free and open to the public.
"OVER/LOOK" will feature artists Hasani Cannon, Taylor Parriott, Dustin Robertson, Samantha Wetter, Hannah Wilson and Tyler Wise. This group exhibition will include a variety of media including painting, sculpture, photography, digital media, animation, installation and mixed media.
In "OVER/LOOK," these emerging student artists consider ordinary things in life that are potentially overlooked or under-considered. They explore ways that inflexible expectations can hinder growth and outcomes that are better left to chance. Life is comprised of experiences - some good, some bad - and the works reflect this consideration. "OVER/LOOK" is an exhibition in which these artists acknowledge that one chapter is closing, while collectively looking forward to the future.
This program is partially supported by a grant from the Illinois Arts Council Agency