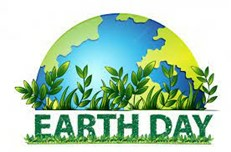 The UN Climate Negotiations: A Complex Space for Understanding the Impacts of Climate Change and Determining Pathways Forward
Brandon Barclay Derman | Wednesday, April 26, 6:00 P.M.
Brookens Auditorium
The United Nations has described current carbon reduction commitments as "woefully inadequate" to keep global warming below 1.5 degrees C, a threshold scientists consider necessary to protect earth's systems. Ongoing climate change threatens economic stability, human rights, national security, and social justice. Dr. Derman's research draws on observation at UN climate negotiations and concurrent meetings of global civil society organizations. International agreements assume climate issues can be addressed on a nation-by-nation basis, and they map over important differences in the experiences of communities within each nation.
Both the causes and effects of climate change cross-cut national boundaries and affect communities very differently. The UN climate negotiations make it clear that, as a forum for the pursuit of national interests, the international system does not provide adequate structure to address the "wicked problems" of climate change. Yet, for many participants these settings remain important as part of efforts to develop coordinated and inclusive climate protections. Dr. Derman will discuss how delegates from less powerful nations use the UN climate negotiation process to fight for climate justice despite these challenges.
Brandon Barclay Derman is associate professor of Environmental Studies, in the School of Integrated Science, Sustainability and Public Health at the University of Illinois Springfield.  Dr. Derman is trained as a geographer, GIS analyst, and socio-legal scholar.  At UIS he also teaches courses in natural resources administration, environmental policy, and climate.  Brandon has been studying the politics of "climate justice" since 2009, a focus that gave rise to his book "Struggles for Climate Justice: Uneven Geographies and Politics of Connection" (Palgrave Macmillan, 2020), among other writings.
Co-sponsored by UIS Campus Senate Committee on Sustainability, UIS Green Fee Committee, UIS School of Integrates Sciences Sustainability and Public Health (ISP), and the World Affairs Council of Central Illinois
Location
Brookens Auditorium