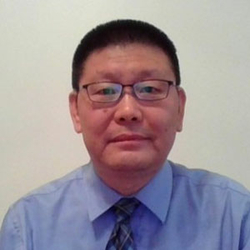 Department(s):
Management Information Systems
Management Information Systems
Management Information Systems
Management Information Systems
Title(s):
Professor
(Prof) Department Head
MIS Department Head
Professor
Dr. Xiaoqing Li is a Professor and Department Head of MIS. In 2003, he earned his Ph.D. in Information Systems from McMaster University (Canada). As an MIS faculty member since 2001, he has developed and taught many MIS courses, including Cybersecurity Management, Enterprise Architecture, Systems Analysis and Design, Technical Foundations of Information Systems, Management Information Systems, Fundamentals of Business Analytics, and Information Security. For the past 20 years, he has published 30 papers in refereed journals and conference proceedings and delivered many conference presentations. His research interests include intelligent agents, technology adoption and acceptance, mobile social networking systems, and online healthcare information quality.
EDUCATION
Ph.D., Michael G. DeGroote School of Business, McMaster University, Hamilton, Ontario, Canada, 2003
M.S., Shanghai JiaoTong University, Shanghai, P. R. China, 1989
B.S., North-Western Polytechnical University, Xian, P. R. China, 1985
PROFESSIONAL CERTIFICATIONS
Master Online Teacher Certificate. Illinois Online Network, University of Illinois, Urbana-Champaign, IL. March 2005.
IBM Cybersecurity Analyst Professional Certificate. IBM Security Learning Services, May 2021.
Health Informatics Specialization. Johns Hopkins University, July 2021.
AMIA 10x10 Certificate with the University of Alabama Birmingham. American Medical Informatics Association, November 2021.


AWARDS


Spencer Faculty Service Award (2019)