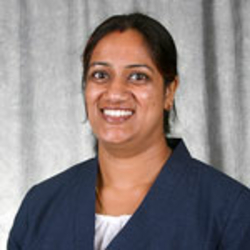 Department(s):
Management Information Systems
Title(s):
Assistant Prof.
Dr. Neetu Singh is an Assistant Professor of Management Information Systems at the University of Illinois Springfield. She earned her Ph.D. in Computer Information Systems from Georgia State University in 2016. Her teaching interests include business analytics, data mining, business process management & process mining, design/research methods, and management of database systems. She is the advisor for Graduate Certificate in Business Analytics at UIS.
Her research interest is in tactical decisions using actionable intelligence and advanced analytics. She performs integrative studies in healthcare informatics, information systems, and business analytics. Her research is focused on the use of digital innovations for interventions in healthcare to improve patient well-being. She has published several top-tiered refereed journal papers in information systems and healthcare informatics areas including the European Journal of Information Systems (EJIS), Journal of the American Medical Informatics Association (JAMIA), and International Journal of Medical Informatics (IJMI). She has presented her research at peer-reviewed national and international conferences. She has received best paper awards for her research on "Role of Decision Making in Predicting Health Behavior", "IT-based Patient Interventions for Opioid Abuse: Evaluation using Analytical Model", and ""SCCORe: Smart Continuity of Care for Opioid Recovery". She is conferred with the 2022 College of Business and Management Scholar of the Year Award.