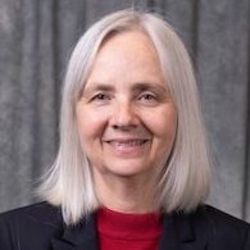 Department(s):
School of Public Management and Policy
IGPA - Core Central Activities
Institution Legal, Legislative and Policy Studies
Title(s):
Professor
IGPA Collaborative Scholar
Professor
Beverly Bunch is a Professor in the School of Public Management and Policy at the University of Illinois Springfield with a joint appointment in the Center for State Policy and Leadership. Her main research interest is state and local government budgeting and financial management. She has a forthcoming article with R. Strauss in the Illinois Municipal Policy Journal titled "Green Bonds as an Option for Illinois State and Local Governments." Other recent articles include "llinois's Initial Fiscal Response to the COVID-19 Recession" that was published in the Municipal Finance Journal (2020) and "Police and Fire Pension Funding Challenges in Illinois" (co-authored with P. Byrnes and G. Cassidy) that appeared in the Illinois Municipal Policy Journal (2020). She currently is directing a UIS research team that is working with the Volcker Alliance Truth and Integrity in State Budgeting project. She previously directed a research project that resulted in a co-authored book with D. Sulamoyo titled Community Action Leaders: Rooting Out Poverty at the Local Level (Routledge, 2017).