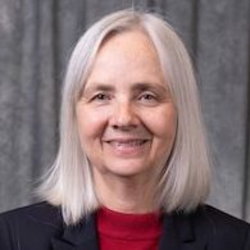 Department(s):
School of Public Management and Policy
IGPA - Core Central Activities
Title(s):
Professor
IGPA Collaborative Scholar
Beverly Bunch is a Professor in the School of Public Management and Policy at the University of Illinois Springfield with a joint appointment in the Center for State Policy and Leadership. She received a Ph.D. in Public Policy Analysis from Carnegie Mellon University
RESEARCH
Dr. Bunch's main research interest is state and local government budgeting and financial management. For the past six years, she has been working with the Volcker Alliance on its Truth and Integrity in State Budgeting project. Recently she supervised a UIS research team project, which prepared a Volcker Alliance report titled The $195 Billion Challenge: Facing State Fiscal Cliffs After COVID-19 Aid Expires. She also has been conducting research on the issuance of green bonds by state and local governments. This led to an article with R. Strauss in the Illinois Municipal Policy Journal titled "Green Bonds as an Option for Illinois State and Local Governments." She previously directed a research project that resulted in a co-authored book with D. Sulamoyo titled Community Action Leaders: Rooting Out Poverty at the Local Level (Routledge, 2017).
TEACHING
Dr. Bunch teaches PAD 504 Public Budget & Finance, PAD 524 Capital Budgeting, and PAD 536 Intergovernmental Relations.