Earn your bachelor's degree in the capital city where you can learn and live in the heart of state government.
The Knowledge You Desire
At the University of Illinois Springfield, our degree programs go beyond teaching just the structure and process of government. In our classes, you learn to understand the inter-workings of government, the public policy process, comparative politics, how to advocate, and you gain a global perspective to look at situations both domestically and internationally. Gain the knowledge you need to work in politics and government through a UIS bachelor of arts degrees in: Political Science, Global Studies, Public Policy, or Public and Nonprofit Administration.
The Skills You Need
And the UIS experience doesn't stop at just the classroom. UIS has the opportunities you need to enhance your skills. Through Model Illinois Government, the Speech and Debate Team, Model United Nations, and the Mock Trial Team, you can sharpen your critical thinking skills, hone your ability to analyze and debate issues, learn to advocate affectively, and gain the skills you need to bring about positive change in the world.
The Experiences that Set You Apart
We also have internship experiences embedded within your degree program, and being in the capital city also allows you to experience government in action, with internships in Illinois government, with federal agencies, elected officials, lobbyist, advocacy groups, and non-profits. With internship and study abroad opportunities, UIS not only gives you the knowledge you need, but the experience that sets you apart.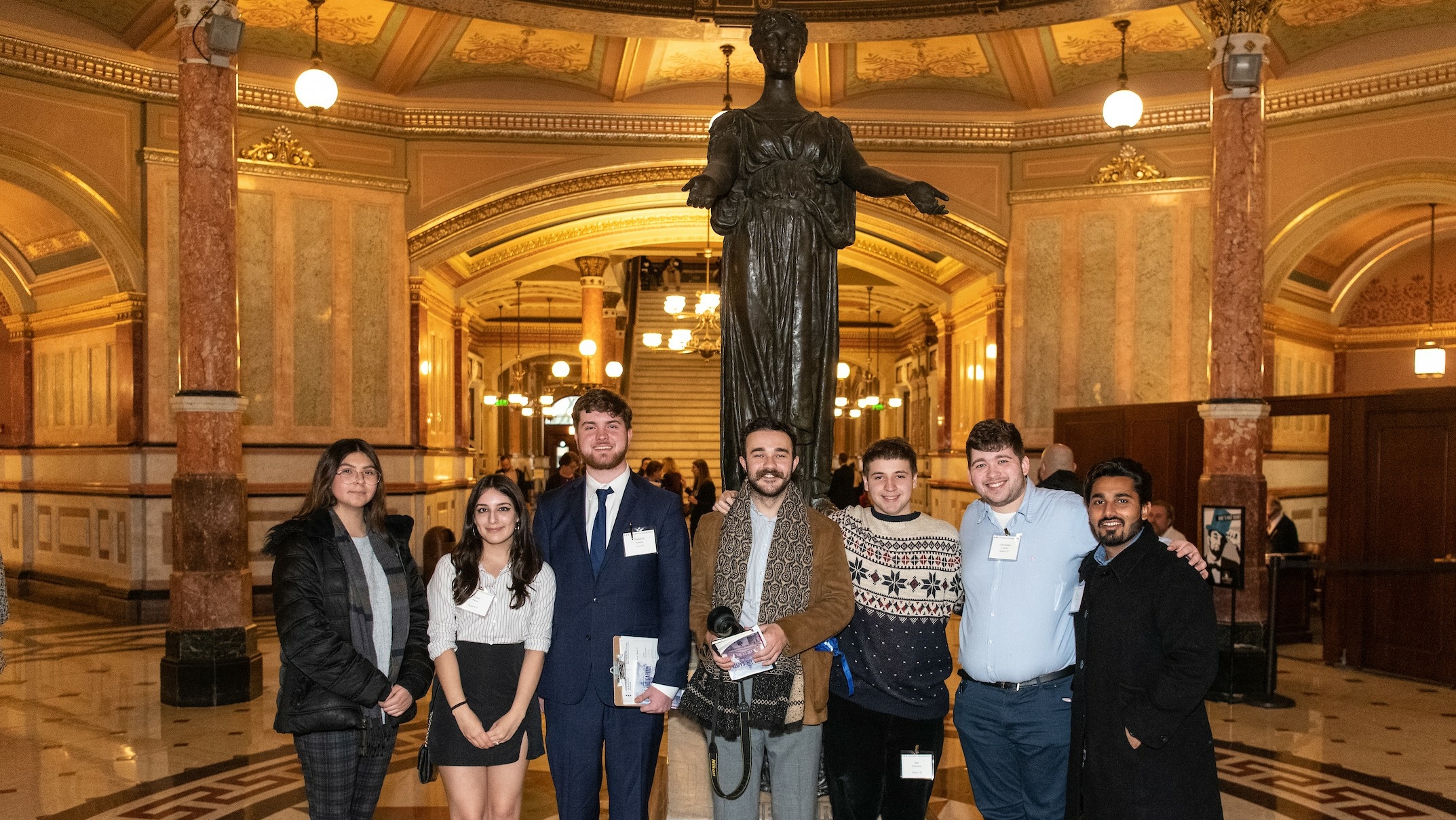 A Quality Education at an Affordable Rate
Approximately 80 percent of UIS undergraduate students receive financial aid through scholarships, grants, loans, and/or student employment. Have questions about cost of attendance or the financial resources available to UIS students? The Office of Financial Aid is here to help you apply for and receive the necessary assistance to fund your studies at UIS.
Want to learn more?
Take the next step toward pursuing your passion in politics and government by requesting more information about our bachelor of arts programs in Political Science, Global Studies, Public Policy, or Public and Nonprofit Administration.