CPAE connects students to a variety of Internships, Fellowships, and Assistantships that provide tuition reimbursement and a monthly stipend.
Internships & Prior Learning Services for Undergrads
Move beyond the traditional learning space to engage in one of four categories of experiential learning: Internships, Projects, Prior Learning Assessments, and Service Learning. For more detail, contact your advisor, who will connect you with the Office of Engaged Learning.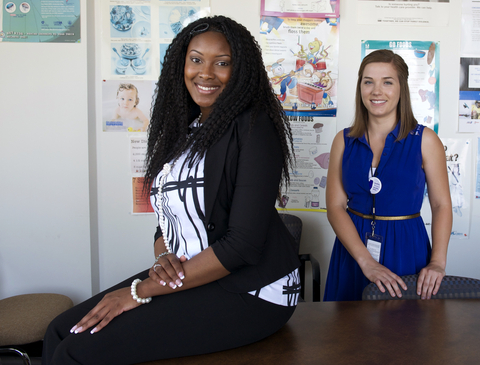 Graduate Interns & Fellows
We collaborate with the Office of Graduate Intern Programs in the Center for State Policy and Leadership to provide graduate students with experiential learning opportunities with state and local government agencies and nonprofits.
Internships and Fellowships are vital to our commitment to developing ethical, competent, and engaged graduate students. Please contact your faculty advisor or program coordinator to review options and connect with the programs outlined below.
There is no better place to study government and prepare for professional public service than the combination of a CPAE graduate program with the Graduate Public Service Internship or Illinois Legislative Staff Intern program.
Graduate Public Service Internship
For nearly 50 years, the Graduate Public Service Internship Program (GPSI) has been ranked as one of Illinois' premier governmental internship programs. Cover most of your education costs and receive a generous stipend while getting a high-quality graduate degree, real-world experience, and lifelong networking connections. GPSI has opportunities for students living in and around the Springfield and Chicago areas.
Doctoral Fellowships
We are now pleased to begin offering high-level Fellowship placements for students seeking a Doctor of Public Administration degree through the UIS School of Public Management & Policy. Please get in touch with the DPA Director for details at dpa@uis.edu.
Illinois Legislative Staff Intern Program
As the focal point of policy development and political activity, the Illinois General Assembly is an exciting arena to experience state government first-hand by working as an Illinois Legislative Staff Intern (ILSIP) with the legislative leaders. They will shape public policy in Illinois for the next decade.
The program offers interns a ten (10) month, full-time position as a professional legislative staffer working with either the Illinois General Assembly or Commission on Government Forecasting and Accountability. Interns' tuition and mandatory fees are covered, and they receive a $2,500/month stipend.
Graduate Assistantships
Assistantships (GA, GRA, & GTA) are available in many of our graduate programs and our research and support units. For more information, please visit the Graduate Assistantships website.
Learn More About Our ...