There is a growing need for individuals with a comprehensive understanding of the law, who are prepared to navigate the complex world of regulations and individual rights.
CAMPUS & ONLINE DEGREE PROGRAMS
An interdisciplinary approach to the study of law, the legal system, and the role law plays in society
Discover Law in Action
As a legal studies student you will explore the interdisciplinary and engaged study of law in action through a blending of theory and practice. Our programs focus on a broad view of law in society from an applied perspective as well as a theoretical investigation of the fundamentals of law and how it operates. Students engage through course work and internships with organizations here in the Illinois State Capital and across the nation. Learn more about our student opportunities.
Accelerated Law School Program: BA-JD at UIS and UIC
Legal Studies students planning to attend law school after UIS may participate in an accelerated program that shortens the total time to the law degree by one year. Qualified students will enroll in law school at the University of Illinois Chicago after only three years at UIS rather than four and will complete the BA and JD in six years. Contact the department or the Pre-Law Center for more information on the UIS + UIC Law Program.
Rosie Dawoud (Legal Studies, B.A) actively learned about politics through her involvement with UIS campus government. Rosie served as president for the Student Government Association and a senator for the campus senate. She also served as the secretary of the UIS College Democrats and the Legion of Ladies.
With a Committed Faculty of Legal Scholars
Legal Studies faculty offer expertise in a breadth of interdisciplinary legal fields to enrich the education and opportunities of our students. They are involved in multi-faceted community engagement with academic, intellectual, professional and social agencies and organizations, not only locally and regionally, but also nationally and internationally, including organizations focused on human rights, poverty, domestic violence, taxes, legal history, pre-law advising, and bar associations and foundations. Learn more about our faculty.
Legal Studies Professor Deborah Anthony has given students the opportunity to go to the US/Mexican border for an engaged learning experience assisting asylum seekers.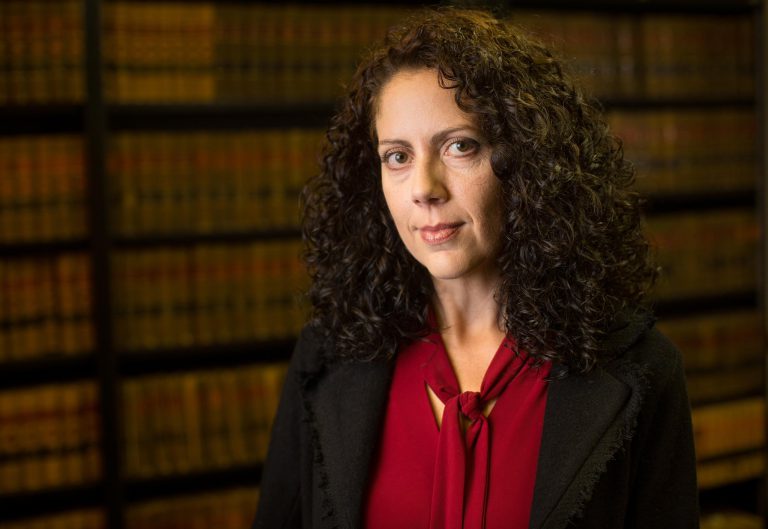 Continuing in the Tradition of Public Servants and Leaders
The Legal Studies Department has a rich tradition of educating public servants and leaders. Our alumni have gone on to be attorneys; government administrators; government relations directors for businesses, associations, and non-profits; legislative staff; lobbyists; state agency directors; university administrators; FBI agents; police officers; probation officers; legal analysts; court administrators; program managers; and paralegals, among other professions. Learn more about some of our featured alumni.
Legal Studies Master's Degree Graduate Karen Hasara was elected to the Illinois General Assembly and served as the first female mayor of Springfield, Illinois