The Legal Studies Bachelor's Degree provides students with a fundamental knowledge of law and legal systems and the professional and scholarly skills needed for law school and many law-related careers. Students have the opportunity to interact with both the legislature and the state and federal courts in their classes and through internships. Students are also encouraged to participate in several experiential learning opportunities, including working with the Illinois Innocence Project, competing with the Mock Trial Team, and participating in the Pre-Law Society.
Program Facts
Faculty with a Range of Expertise in the Law
Students in the program have the opportunity to study corporate law; U.S. and comparative law; constitutional law; legal issues of race, gender, and class; international law and issues of immigration; criminal law; legal history; law and government; social justice; legal philosophy; and legal research skills. Learn more about our curriculum.
Image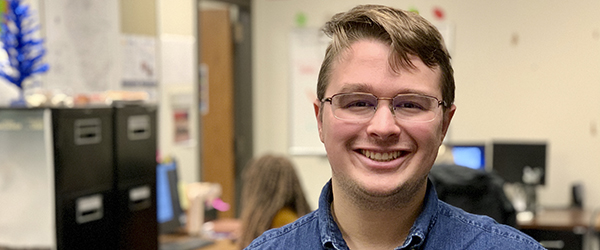 "the perfect place to learn about politics and law."

Joseph Partain, Mock Trial Team & Legal Studies and Political Science Gradate
A Degree that Offers Real World Experience
One distinctive advantage of the program is its location in Illinois State Capital, which offers students an exceptional opportunity to study and experience law in action. Springfield is the seat of the Illinois legislature, the Illinois Circuit Court for Sangamon County, the Illinois Appellate Court for the Fourth District, the Illinois Supreme Court, and the United States District Court for the Central District of Illinois. UIS students also have the opportunity to participate in Illinois Innocence Project activities and courses, which is dedicated to freeing innocent people imprisoned in Illinois for crimes they did not commit. View our student opportunities page to learn more.
"Knowing that I could put in effort, work and time toward helping someone who is innocent of a crime they were accused of committing is an achievement unlike any other I could accomplish at UIS."

Shaina Humphrey, Legal Studies Student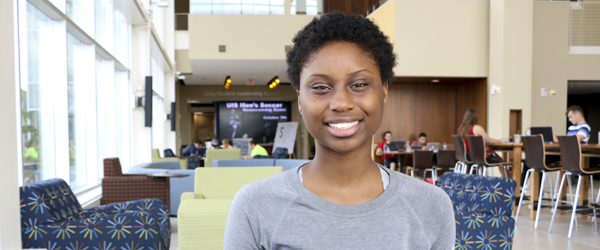 A Tradition of Excellence
Our graduates go on to be attorneys, court administrators, law enforcement officers, human resource managers, investigators, labor relations directors, legal consultants, legislators and legislative liaisons, lobbyists, policy analysts, politicians, public service administrators, reporters, social workers, state and federal agency employees, superintendents, and unions representatives, just to name a few. Learn more about career planning with legal studies and our alumni.
Advocacy & Public Policy Change
Image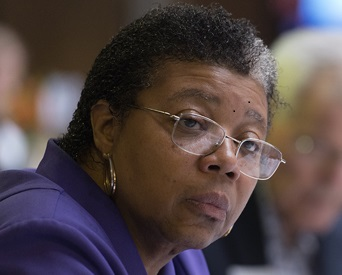 As an undergraduate Joy Williams organized a student lobby day at the State Capital, served as the UIS representative on the Student Advisory Committee for the Illinois Board of Higher Education, and worked with the Illinois Innocence Project. The highlight of her undergraduate education was meeting and being able to work with a future U.S. President. Through her senior project, Ms. Williams worked on an identity theft bill, which was sponsored by (then) Illinois State Senator Barack Obama and was subsequently signed into law by the governor.
---