Save time and money while successfully achieving your goal to complete law school. The UIS + UIC Law program helps students complete their bachelor's degree and law degree in six years instead of the usual seven years.
UIS undergraduate students can apply for admission to the University of Illinois Chicago School of Law during their junior year at UIS. Admission is not guaranteed but if admitted, they will enroll in the law school after their third year at UIS. After a student successfully completes 30 credit hours of law school coursework, UIS accepts the UIC courses towards the credits required for the bachelor's degree.
UIS students with undergraduate majors listed on the right are eligible for the UIS + UIC Law program.
Accountancy
Business Administration
Criminology and Criminal Justice
Economics
English
Environmental Studies
History
Legal Studies
Management Information Systems
Political Science
Public Administration
"This is a fantastic program that allows students who are motivated in their law school path to save time and money in their educational pursuits while successfully achieving their career goals."

Deborah Anthony, UIS Professor of Legal Studies and Director of the UIS Pre-Law Center.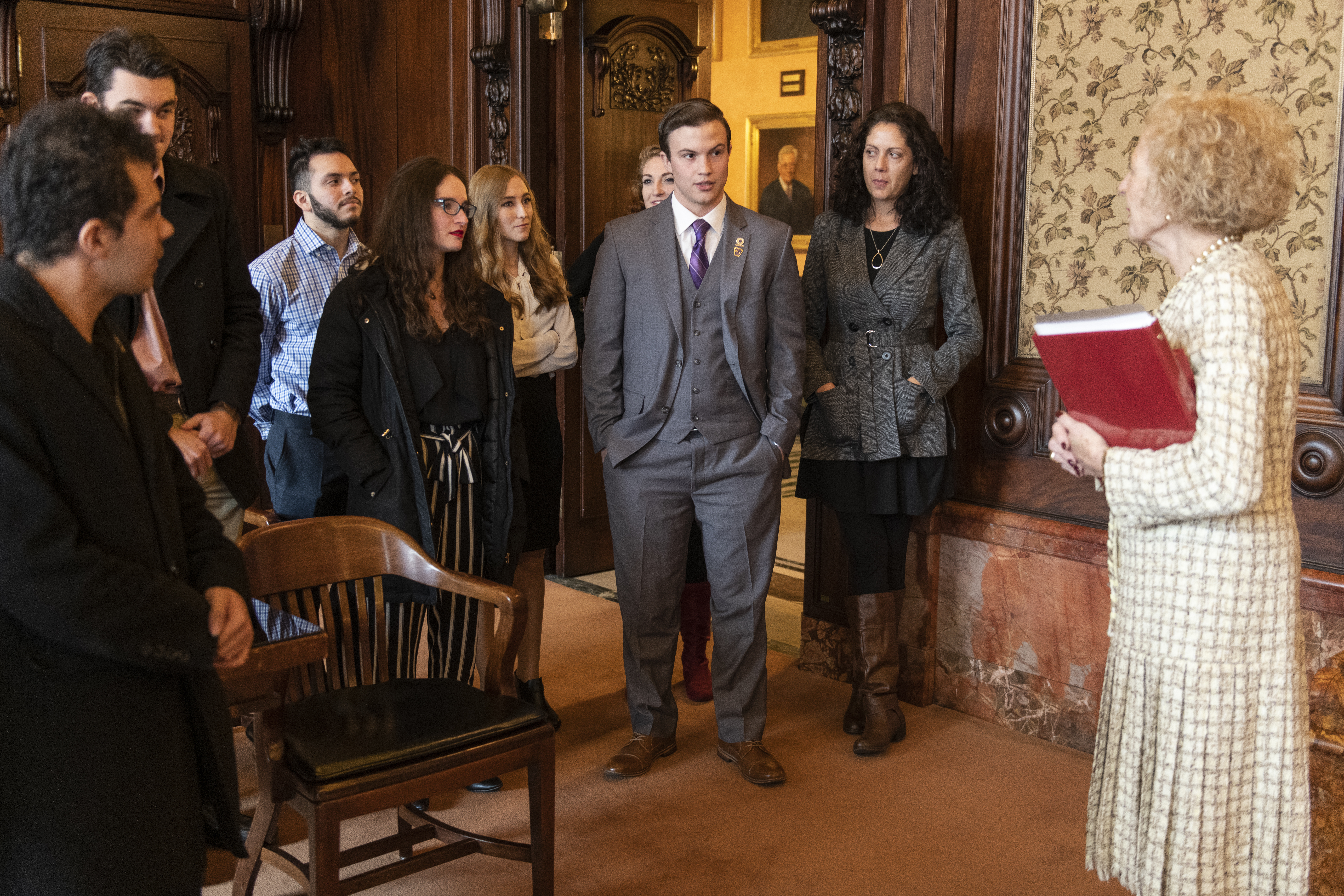 UIS + UIC Law Qualifications
UIS students must complete pre-law counseling through the UIS Pre-Law Center and be certified by the Pre-Law Center director as qualified for eligibility in the program. The Pre-Law Center director will coordinate with the student's undergraduate advisor to determine if a student has met all general education, major and minor degree requirements. When enrolling in UIC School of Law, students must attend full-time for the first two semesters.
A select number of qualified UIS student applicants will be accepted into the program with the UIC School of Law. Students applying for admission into this program must take the Law School Admission Test (LSAT) or General Record Examination (GRE) as part of the application process. The UIC School of Law carefully evaluates the quality of the applicant's academic record, letters of recommendation, personal statement, writing sample, work experience, student activities and LSAT or GRE score.
Helpful Resources
Contact
Deborah Anthony, Director, UIS Pre-Law Center
217-206-8340
danth2@uis.edu