The University of Illinois Springfield Pre-Law Center serves UIS students who are considering law school or a career in law or a law-related field. Pre-law is not a major, but rather a pre-professional designation, stating that you want to attend law school.
The Pre-Law Center (PLC) serves as a physical presence on the UIS campus as an informational and advising resource for those who are considering law school, a career in law, or a law-related field.
Our Services
The PLC provides counseling and assistance to students interested in the law:
Deciding on law school or other law-related careers
Choosing a law school
Applying to law school
Financing law school
Drafting personal statements
LSAT preparation
Pre-law course selection
Preparation for law school success
The UIS Pre-Law Center is open to all UIS students. It is housed in the College of Public Affairs and Education, which is at the forefront of the campus' mission of public affairs, service, and engagement.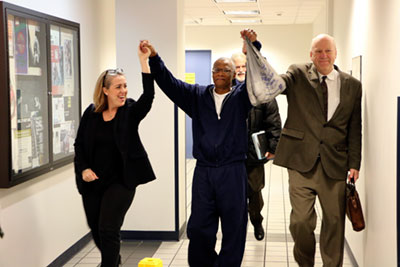 Illinois Innocence Project
UIS students benefit from our college's close relationship with the Illinois Innocence Project. Through the Project, students provide assistance in cases where there is a strong likelihood that a convicted person is innocent, and also work to prevent the conviction of innocent persons in the future.
Other Involvement Opportunities
Read more about our Student Organizations
Student Organizations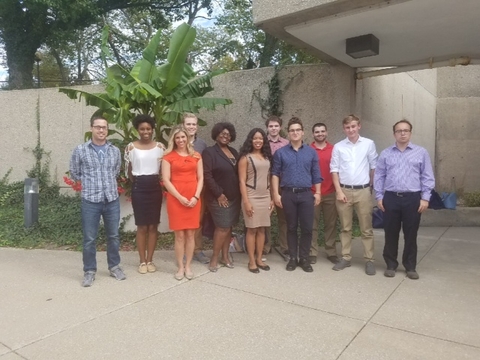 Pre-Law Society
The UIS Pre-Law Society (PLS) is a student organization which offers membership to any student interested in attending law school. The PLS provides a peer support system to help students survive the law school admissions process and maximize their chances of getting admitted to their preferred law schools. The PLS also works with the UIS Pre-Law Center ("PLC") to plan and provide relevant programs and activities which are of interest to pre-law students.
Recent programming has included a Law School Alumni Panel and a trip to the law fair, University of Illinois College of Law in Urbana, and an Attorney Roundtable Discussion.
Model Illinois Government
Model Illinois Government is a conference that takes place in Springfield where 20+ schools come to compete. Delegates stay in the Wyndham and get to work in the State Capitol. The roles are Senator, Representative, OMB Analyst, Journalist, & Lobbyist.
Mock Trial Team
The Mock Trial Team is an opportunity for students to develop critical thinking and public speaking skills, as well as a knowledge of legal practices and procedures through engaging in trial simulations in competition with teams from other institutions.
Phi Alpha Delta Law Fraternity International
Phi Alpha Delta Law Fraternity International is the second largest co-ed legal organization in the country and largest international legal organization. It is great for networking and building connections.
Department Events
No upcoming events at this time. Check back soon!
Apr 07, 2022
University of Illinois Springfield undergraduate students can now earn both their bachelor's degree and a law degree in six years. That is compared to the…