Why Join
Gain valuable connections in communication fields?
Learn about careers in communication?
Network with other communication students and professionals?
Receive special recognition at graduation?
Have some fun?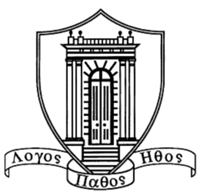 If so, then Lambda Pi Eta is the organization for you. Also known as the National Communication Association, Lambda Pi Eta is a Communication honor society that is based on three principles: logic, emotion and ethics.
UIS is proud to host a chapter of this organization for Communication students.
To be eligible for LPE, an undergraduate student must complete 60 academic hours with a GPA of at least 3.0 and a minimum of 12 hours in Communication with a GPA of 3.25.
Graduate students must complete at least 12 graduate hours in Communication with a GPA of at least 3.5 to be eligible for induction.
Activities
Tours of media and other communication workplaces
Guest speakers from communication fields
Volunteer work
Socializing
Other activities—we are always open to suggestion!
Contact Us