The UIS College of Public Affairs and Education brings together academic programs focused on building stronger communities, improving public policy, and the centrality of interpersonal and mass-mediated communication in the human experience.
About CPAE
We are at the forefront of the UIS mission to provide an intellectually rich, collaborative, and intimate learning environment for students, faculty, and staff. The College is home to a wide variety of disciplines and established partnerships, where we work on innovative solutions and serve local, regional, state, national, and international communities.
Our College faculty and staff provide an integrated package of curricular, co-curricular, and extra-curricular initiatives that will guide our students to develop a strong sense of civic engagement, a commitment to social responsibility, and an understanding of democratic values.
We are committed to creating an environment of free and open inquiry in pursuit of knowledge, understanding, and application.
Facts
U.S. News & World Reports (2023)
Public Budgeting & Finance #29

Master of Public Administration # 72

Student Enrollment (Fall 2022)
<Forthcoming>
Faculty & Staff
27 Tenured Faculty
13 Tenure-Track Faculty
6 Clinical Faculty or Lecturers
11 Staff
# Degree Programs
11 Bachelor's
6 Minors

9 Master's

19 Grad Certificates & Endorsements

1 Doctorate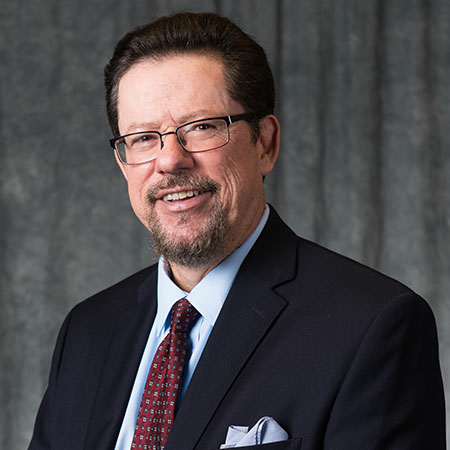 Dean's Welcome
The College of Public Affairs and Education represents today's new focus on public affairs education! The College embraces the broader range of disciplines, interconnections, and interdisciplinarity that must guide society into the 21st Century and beyond.
A hallmark of this new focus for the College revolves around applied research, engagement with stakeholders across sectors, active commitment to public policy formulation and evaluation, community-based intersectoral solutions, and quality professional and foundational education to prepare tomorrow's leaders with credentials and skills and aptitude for excellence.
Our undergraduate, graduate, and doctoral programs range from communications to education, legal studies, political science, public management and policy, and more. If you are looking for an education that prepares you to tackle a range of public policy arenas, whether as a teacher, a reporter, a lawyer, a candidate for public office, or a leader of a major public or nonprofit organization, our College is right for you.
Our location in the Capital of the State of Illinois positions us like no other College in the State to be at the center of the action for politics, public policy, innovation, and citizen engagement. Our physical location only blocks away from the Statehouse closes the gap for our faculty and students to be hands-on and up close with political leaders and top policymakers in the State.
Our national rankings, faculty publications, research productivity, and award-winning students are at the core of our success as a College. Our newly organized academic structure features the School of Communications and Media, the School of Education, the School of Politics and International Affairs, the School of Public Management and Policy, and the Department of Legal Studies (3-3 BA-JD program with the University of Illinois Chicago Law School). Let us help you make a difference in society today. Study, partner, or engage with the College to address and solve major public policy issues in the City, State, and Nation. The College of Public Affairs and Education is leading the way. Join us as we both strive to make a positive impact on society.
Robert W. Smith, Dean
Guiding Principles
<Mission, Vision, & Values forthcoming>