Prepare to Lead and Advocate for Change
We are the University of Illinois System's capital city connection for the study of public policy, affairs and administration.
Whether you're interested in politics, social movements, or the study of public institutions—we want to help you to take the next step in your educational journey. Our undergraduate and graduate degree programs will connect you with the action and opportunities that can only come from being the university located in the capital city.
Are you anxious about the future and not sure what your next best step might be? We are here to help you embrace the future with confidence!
Degrees that Make a Difference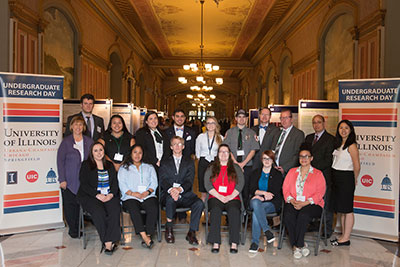 Undergraduate Programs
To inspire and develop the next generation of public service professionals, we offer seven undergraduate degrees and several integrated bachelor's/master's degree programs.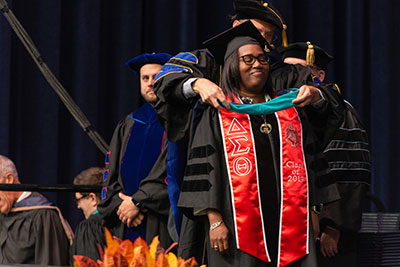 Graduate Programs
We are a nationally-recognized leader in graduate public affairs education with a variety of on-campus and online offerings. Whatever your passion, we can help elevate you to the next level in your career.
Schools and Departments
Our undergraduate and graduate degree programs will connect you with opportunities unique to living and learning in a capital city. Whatever program you choose, we'll equip you with the knowledge and skills necessary for building a meaningful career—and for making a difference in local, national or even global communities.
Four Reasons to Choose the CPAA
A University of Illinois Degree

We are proud to be a part of one of three universities in the world-class University of Illinois System. Your CPAA degree will be among the most prestigious in the nation!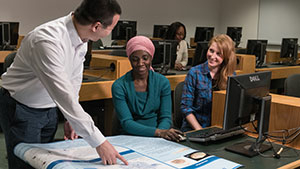 World-Class Faculty
Boasting a 15:1 student-professor ratio, you will receive the personalized attention of some of the most distinguished scholars and professionals in the public affairs disciplines. Learn from faculty and staff who represent a wealth of practical experiences and a diversity of academic and methodological backgrounds. We are pleased to have Dr. Kenneth Kriz, one of seven Distinguished Professors, at UIS. Several of our faculty have been named a University of Illinois University Scholar, the top academic honor for the U of I, including, most recently, Dr. Richard Gilman-Opalsky.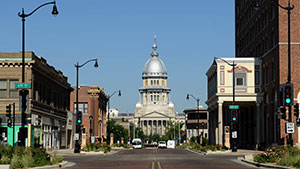 Capital City Connections
Thanks to our capital city location, CPAA graduates have found employment in the Illinois Statehouse, state agencies, lobbying firms and dozens of local nonprofits.
Extensive internship opportunities are available for undergraduate and graduate students, including: the Illinois Legislative Staff Internship Program in the Illinois General Assembly and the Graduate Public Service Internship Program in Illinois state agencies.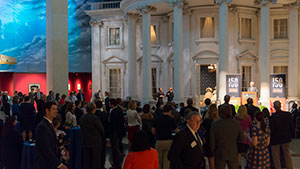 Alumni Network
With a network that extends across the globe, CPAA alumni work in research, government, business, international relations, NGOs and non-profits. They mentor students, give guest lectures, offer valuable internship opportunities and provide critical financial support. Find out more on our About page.
---
College of Public Administration & Affairs News