If you are seeking a career in politics, at the local level or on the international scene, then the Political Science Bachelor of Arts Degree program at the University of Illinois at Springfield (UIS) can equip you with the academic knowledge and the real-world experience you need to succeed. Offered on-campus and 100% online.
Program Facts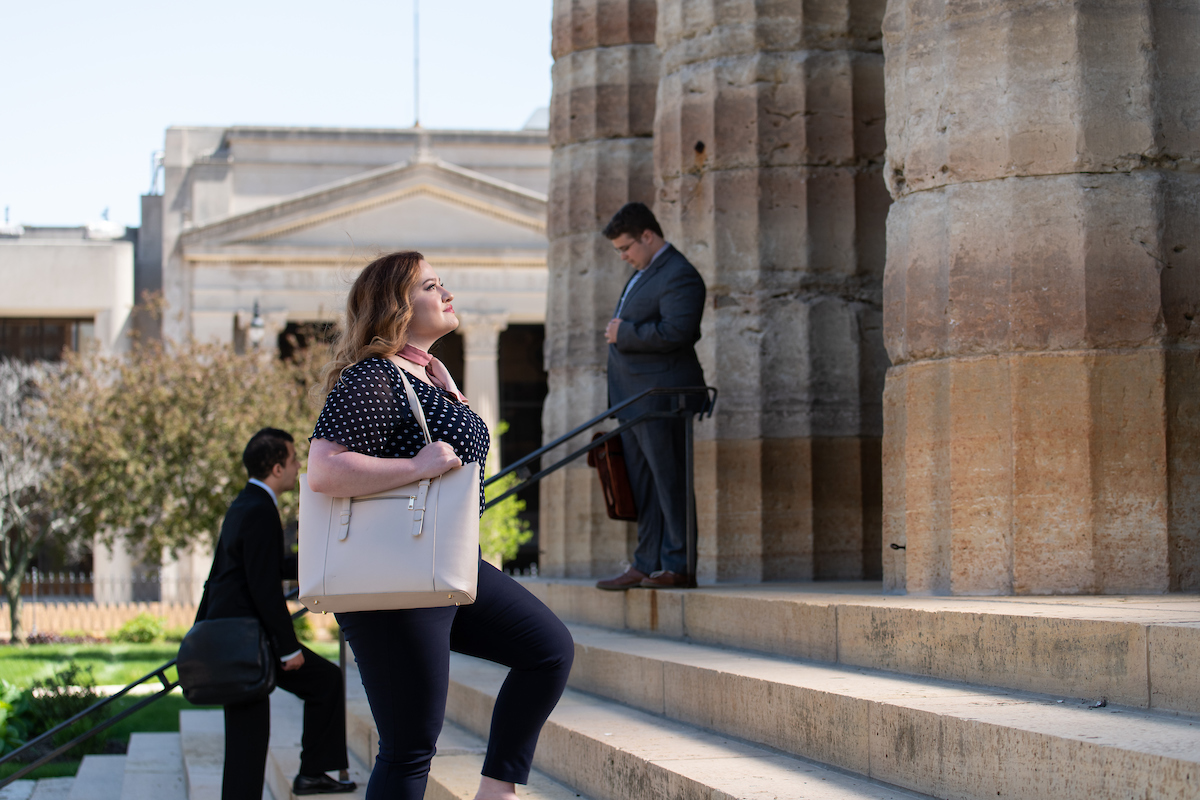 Explore Our Curriculum
The Political Science B.A. offers a rigorous academic program, where practical politics brings theoretical studies to life. Political Science at UIS emphasizes the practical importance of theory and the academic importance of practice. By focusing electives in particular areas of interest, students are able to develop research skills and acquire broad academic backgrounds reflecting the rich political resources readily available in the capital city. Our program explores American politics, international relations, political philosophy, political campaigns, empirical analysis, and public policy.
Engaged Learning
Studying in the Illinois State Capital offers students rich opportunities for practical experience in one of the most dynamic political cultures of the nation. Opportunities abound for students to intern in government and non-profits, work on campaigns, and develop relationships with government leaders, elected officials, legislative staffers, and professionals in public service.
View our student opportunities page to learn more.
Faculty Excellence
In addition to being recognized scholars in the field, our faculty are also award-winning teachers. Professors in political science know their students and work with them to accomplish their goals.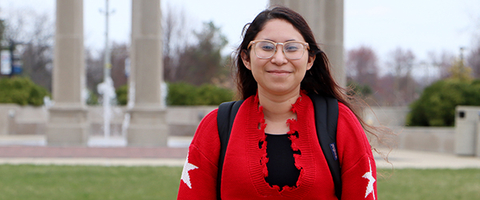 "I love the professors at UIS. The professors I've had the opportunity to learn from are exceptionally competent and truly care about their students in and out of the classroom."

Jennifer Viramontes, Political Science B.A. Program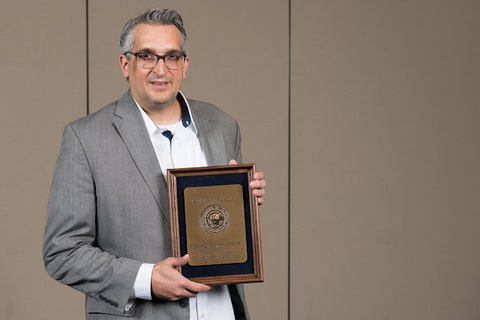 Political Science Professor Dr. Richard Gilman-Opalsky, University Scholar Award Winner, for outstanding teaching and scholarship
Online Options
UIS is an award winner in online education, and our online courses are taught by the same faculty members as our on-campus courses. With our online options, our program can offer you the flexibility you need. The B.A. program can be taken fully on-campus or fully online, and on-campus students may use a blended approach of mixing on-campus and online course work.
ACCELERATED LAW SCHOOL PROGRAM: BA-JD AT UIS AND UIC
Political Science students planning to attend law school after UIS may participate in an accelerated program that shortens the total time to the law degree by one year. Qualified students will enroll in law school at the University of Illinois Chicago after only three years at UIS rather than four and will complete the BA and JD in six years. Contact the the Pre-Law Center for more information on the UIS + UIC Law Program.
Leadership Lived
Studying at UIS offers students rich opportunities for practical experience in the Illinois State Capital and around the globe. Join our strong tradition of government and public service.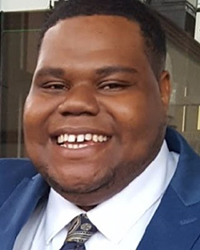 "UIS provided me the framework to understanding politics and the practical application of our studies. Also, learning from practitioners provided a unique insight that prepared me for the dynamics of Illinois' government. Being a student leader at UIS gave me the skills to operate in a professional setting, lead others towards achieving goals and strategically completing tasks from beginning to end."

Robert Dixon, Director of Legislative Affairs Illinois Emergency Management Agency, Political Science B.A. Program
---