For over 20 years, UIS has been a leader in Online Education. More than 50 programs at UIS are taught entirely online. Learn more about our online programs through our hallmarks and our online education fact book.
State Authorization
UIS courses are designed to fulfill the Interregional Guidelines for the Evaluation of Distance Education Standard 6 requirements for the National Council for State Authorization Reciprocity Agreements (NC-SARA) and the Council of Regional Accrediting Commissions (C-RAC) which states "Faculty responsible for delivering the online learning curricula and evaluating the students' success in achieving the online learning goals are appropriately qualified and effectively supported."
For additional information, visit the University of Illinois System website for State Authorization. Information for State Authorization Licensing and Complaints for each state can also be found on the University of Illinois system website.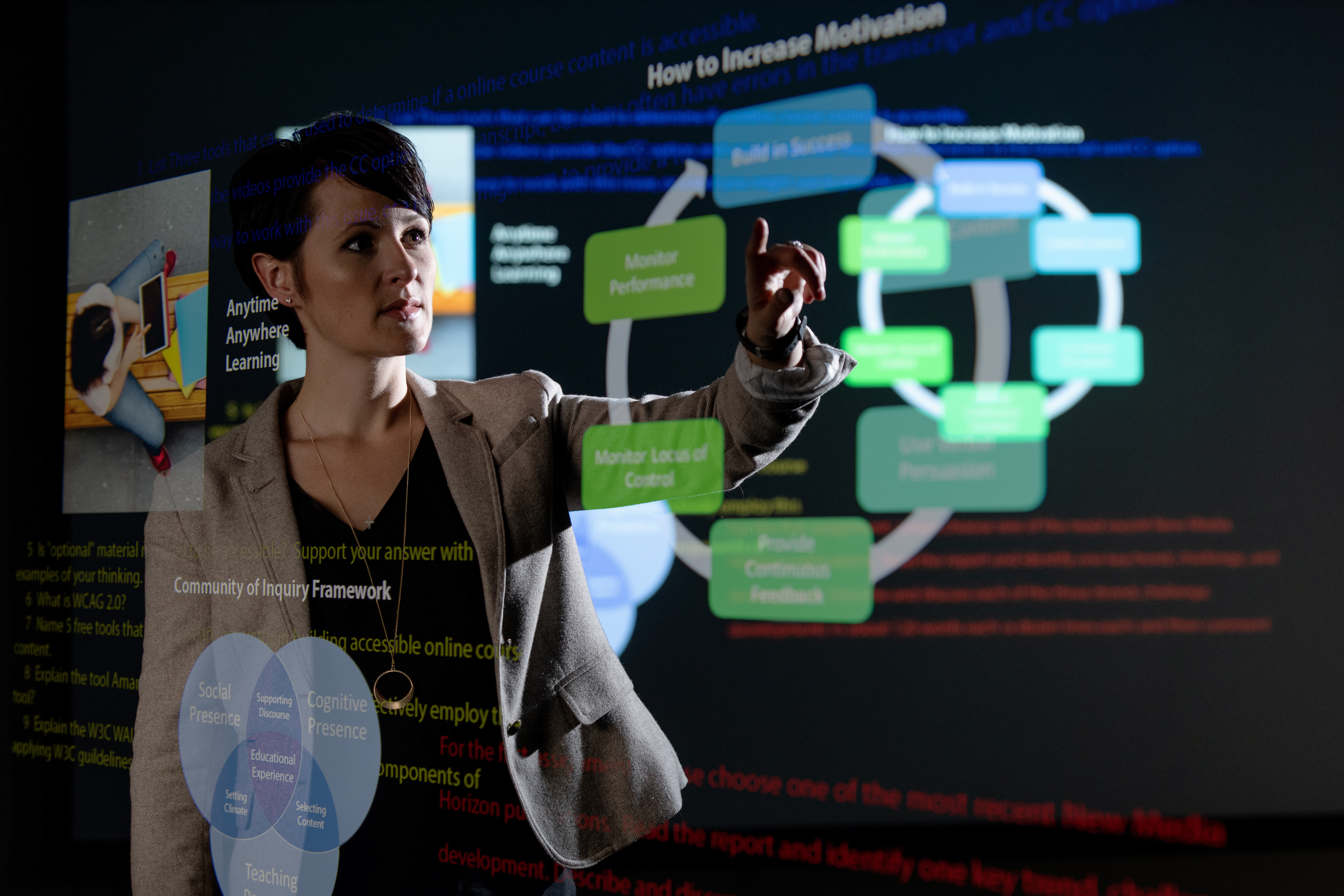 Hallmarks of UIS Online
Hallmarks of a UIS Online program include:
Integrated into the mainstream academic structure
Requested and developed by the department, approved through the college and governance structures as part of the normal academic structure of the university.
Same faculty teach on ground and online
The same full-time tenured, and tenure- track faculty teach our face-to-face, blended, and fully online degree programs.
Faculty development and support
Pedagogical and technological orientation, development and support continuously provided online and in person in small group and individualized sessions
Data Collection, analysis and research support
Enlightening decision-making through comprehensive data collection and analysis; promoting best practices and encouraging discovery of new techniques and effective approaches through pro-active research support
Online Program Coordinators
Online Program Coordinators — an essential role in the delivery of online programming at UIS — provide support to online students, including student advocacy, problem solving, and informal advising. Giving online students a single point of contact improves their experience at UIS.
Small class sizes
Most UIS online classes are capped at 25. Small class sizes allow students and faculty to develop personal relationships over the fifteen week semester.
Low-cost e-Tuition and technology fee
All students who are enrolled in online-only degree programs and take only online courses pay e-Tuition plus a low per-credit hour technology fee.
Support office exclusively for faculty teaching online
The Office of Technology-Enhanced Learning provides broad support for faculty developing and teaching online for UIS. From pedagogy to technology to troubleshooting, the office is a hub for information regarding online teaching.
Online student support
The Career Development Center and The Learning Hub both offer extensive services for our online students.
Entire degrees moved online, not individual courses
Online courses are developed for degree-granting programs, rather than as stand-alone courses.
Online Office Hours
Faculty teaching engage their online students for classroom assistance or to build community with their students through hosting online office hours.
Teaching and Learning Online: UIS Perspectives
Hear from UIS faculty and students.
UIS Online Rankings and Awards