The opportunity to study government and politics, first-hand
Intern in the State Legislature, the Nation's Capital, or Internationally
At UIS we offer rigorous academic programs, where practical politics brings theoretical studies to life. The State of Illinois has one of the nation's more interesting political cultures, and being in the heart of the Illinois state capital offers our students the opportunity to experience politics and public policy hands-on. Students in our programs engage in internships throughout Illinois, their local area, Washington DC, and internationally.
Students may seek an internship placement with any branch of state government, lobbying organizations, election campaign, and non-profit organizations. Students currently employed in areas that would be suitable as internship opportunities may arrange to have projects they undertake at their jobs serve as their "internship placements".
The UIS Internship and Prior Learning Office and the UIS Career Development Center supports students throughout the internship process.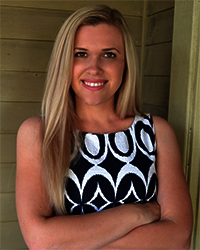 "As a political science major, I was required to complete an internship in my field of study. This was one of the wisest things I could have done to jump start my career. I interned with a local lobbying agency and experienced state government first hand. That internship is why I pursued my career today."

– Mindy Ruckman, Legislative Analyst
Earn College Credit While Gaining Experience
Political science, public policy and global studies are practical fields, which is why experience working in the field is a basic element of our curriculum. In our programs, experience is not disassociated from classroom leaning, but is cultivated in light of what is studied, read, discussed, and reflected upon. This is why our programs offer students the opportunity to earn college credit while gaining real-world experience through an internship.
Internships for Credit as an Undergraduate Student
Undergraduate students in our political science, public policy, and global studies majors are required to complete an internship for credit. Undergraduate students complete an internship in conjunction with their UIS ECCE Engagement requirement.
Internships for Credit as a Graduate Student
Internships are not a required aspect of our graduate curriculum; however, we do allow graduate students the opportunity to pursue an internship for credit. Students may apply credits earned from the Graduate Public Service Internship (PAD 580: Public Administration Internship Seminar), the Illinois Legislative Staff Internships (PSC 526 ILSIP: Internship), or from PSC 530: Graduate Internship in Political Science for elective hours. A maximum of 8 credit hours of internship can be applied toward the Political Science Master's Degree as elective hours. Graduate students can also undertake teaching internships working with faculty at UIS or a college in their area. Students are encouraged to contact their faculty advisor to discuss potential placements and opportunities.
"As a political science major, coming to study in the state capitol made a lot of sense… and UIS has taught me a lot about leadership."

– Ben Szalinksi
Receive a Tuition Waiver and Stipend While Serving as a Graduate Intern or Assistant
UIS offers graduate assistantship and internship programs that offer students the opportunity to gain experience along with receiving tuition waivers and monthly stipends.
Graduate Assistantships
UIS offers four types of Graduate Assistantships: Graduate Assistantship, Graduate Teaching Assistantship, Graduate Research Assistantships, and Pre-Professional Graduate Assistantships.  As a UIS graduate assistant, students earn a monthly stipend, a tuition waiver, and gain real world experience. UIS awards approximately 60 assistantships to qualified students each year.
The Graduate Public Service Internship
The Graduate Public Service Internship Program (GPSI) at the University of Illinois Springfield is ranked as one of Illinois' premier governmental internship programs, and places UIS students with state or local government and non-profit agencies. GPSI interns earn a tuition waiver and a monthly stipend.
Illinois Legislative Staff Internship Program
The Illinois Legislative Staff Internship Program provides a unique internship experience for highly motivated and talented individuals to work within state government. With the Capitol as both workplace and classroom, the program offers interns a ten and a half (10.5) month, full-time position as a professional legislative staffer working with either the Illinois General Assembly or Commission on Government Forecasting and Accountability. Interns also participate in an academic seminar conducted by UIS faculty.