Collaborate with faculty researching real-world problems
Student-focused teaching and engaged learning are high priorities for the School for Politics and International Affairs, which is why we offer courses on research design and analysis and give our students a number of opportunities to collaborate with faculty in a variety of research projects.
Undergraduate and graduate students, both in our on-campus and online programs, have the opportunity to work with faculty to gain research experience and enhance their skills. Students are also offered opportunities to present their research findings at symposiums and conferences.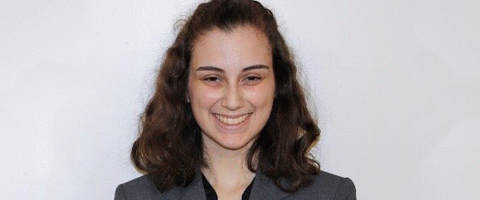 Amanda Young (Political Science B.A. Program) assisted Dr. Sibel Oktay with her research project on Political Leadership and International Response to the COVID-19 pandemic. Young gathered transcripts of speeches and interviews from 30 different European leaders.
Student Research at UIS:
Support & Funding

UIS encourages student research and supports it by providing workshops, research mentors, and funding for both online and on-campus students.

Conferences and Symposiums

UIS STARS: Student Technology, Arts & Research Symposium: The annual STARS Symposium at UIS highlights students across disciplines and showcases their scholarly and creative works. The STARS symposium allows students to professionally present their work, interact with other scholars, and engage with community members and invited speakers.

Research Internships
Independent Research Tutorials

Students may register for an independent study course with an individual faculty member to further research a particular subject matter. (Independent research tutorials are intended to supplement, not supplant, regular course offerings. Students interested in a tutorial must secure the consent of the faculty member concerned before registration and submit any required documentation to him or her) Undergraduates may take PSC 499. Tutorial (1 - 4 hours). Graduate students may take PSC 599: Graduate Tutorial (1 - 4 hours).

The Research Society at UIS

The Research Society of UIS promotes and encourages students to become involved in research and supports students actively engaged in research.
Hannah Trad Research Presentation at the UIS Stars Symposium
Online Political Science B.A. Program