Units can now check their site for broken links using the new Broken Links Report page! Search for broken site links for your website by filtering the broken link results by unit.
You can see the page title to where the broken link was found, the link itself, and the link to edit the page, making it easy to find and update the links.
The Fail Count column shows the number of times the link has failed. Keep in mind that the link checker sometimes does give false positives.
To export the results to an excel file, scroll to the bottom of the page, and click the orange CSV button to download the results.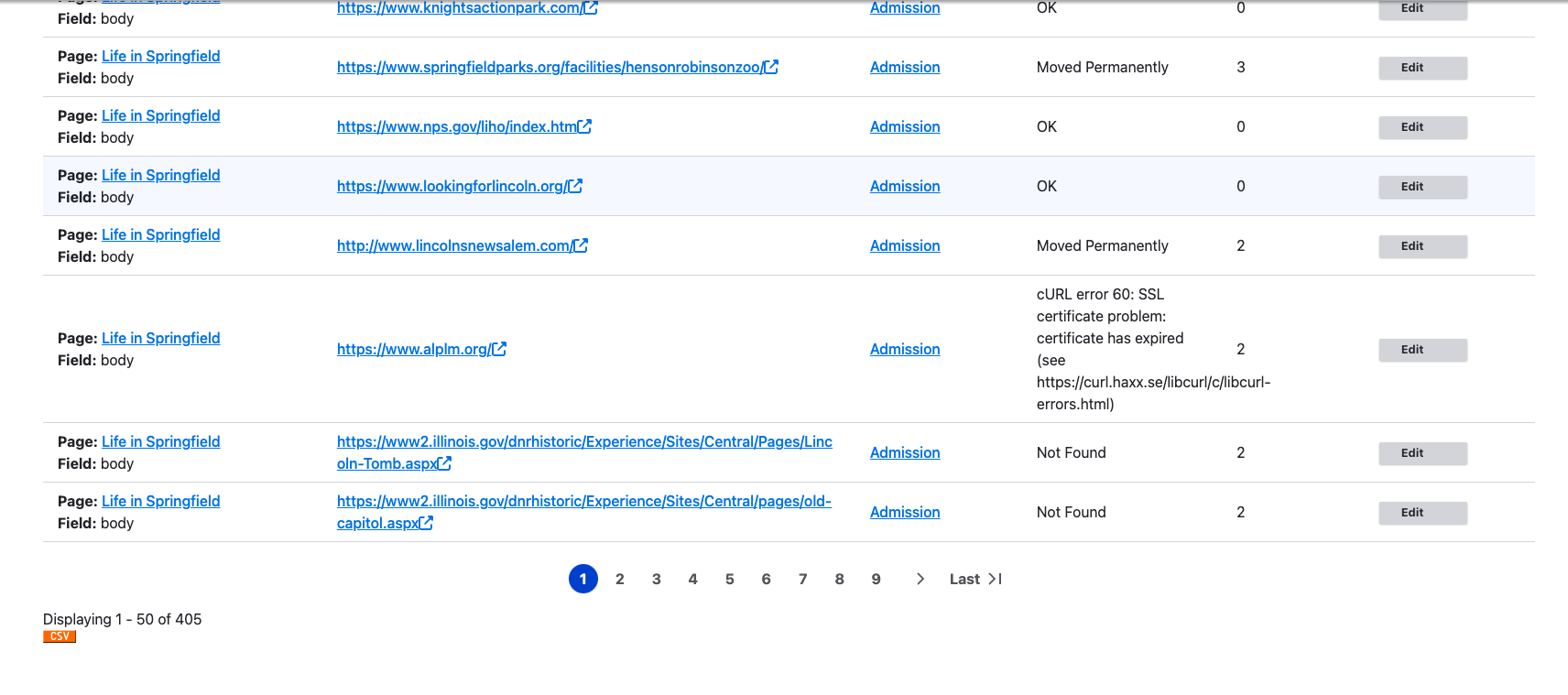 Once you click the orange CSV button, the file will automatically download.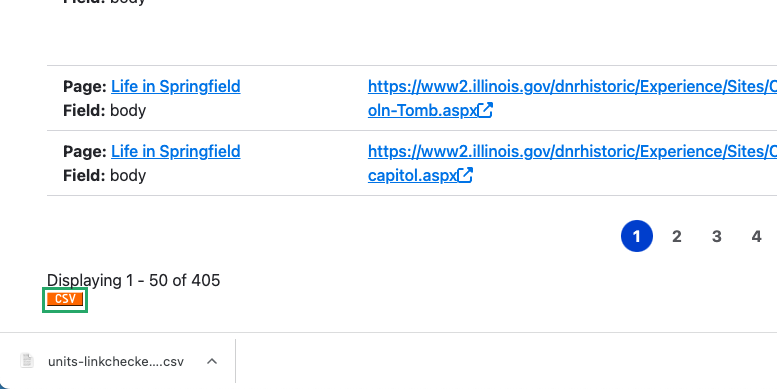 If you open the file in excel, the same information is present except the edit link. This is something to consider when working through these reports, since it is easier to navigate and edit the pages directly through the website dashboard.