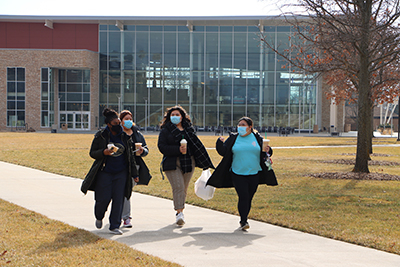 Facilities & Technology. Because students need tomorrow's university today.
Excellent facilities and technology influence students and faculty, attracting both to UIS and improving their experience. your gift to facilities and technology at UIS will help the University continue to reach stellar.
The UIS Student Union has become a focus of campus life, as students knew it would: They approved a student fee to help pay for the building. Gifts from donors also helped pay for what has become the heart of campus.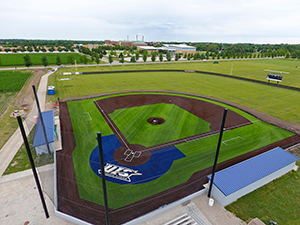 Better Athletics Facilities help to attract excellent student-athletes and empower their practice and production both in the classroom and on the playing field.
Updated UIS Performing Arts facilities will enhance the experience of UIS performing arts patrons.
The new Field Station at Lake Springfield is a living laboratory just a few minutes from campus where students can research lake water, animals and plants, and enjoy recreational activities.
Advanced Technology: Professors, students (from Springfield to online classes throughout the word) and many others on cam pus thrive with up-to-date technology.
For more information call 217-206-6058 or email advancement@uis.edu