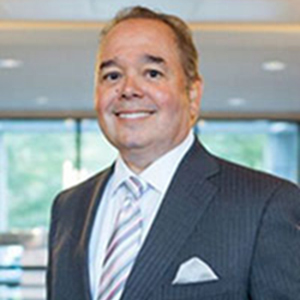 Eugenio "Gene" Fernandez
2007
Region 1 Market CIO - AL, GA, FL - Community Health Systems
MIS
Eugenio "Gene" Fernandez, FACHE, CHCIO, Vice President & Chief Technology Officer, Methodist Le Bonheur Healthcare, Memphis Tennessee
Eugenio "Gene" Fernandez is chief technology officer (CTO) at Methodist Le Bonheur Healthcare (MLH) in Memphis, TN. As CTO, Gene is responsible for developing the information technology infrastructure strategy; operational areas of responsibility include: wired/wireless infrastructure, enterprise architecture, network management, telecommunications and data center technical services, desktop support, the project management office and information security.
He is also responsible for providing leadership in the development, implementation and governance of MLH's information systems and technology infrastructure domains.
Fernandez has extensive experiences with health care information technology (IT) systems implementation, business process reengineering, IT strategic planning, IT outsourcing and project management. He has more than 30 years of experience as a health care information management bilingual executive. Fernandez earned a bachelor of science degree from Southern Illinois University and holds a master of science degree from Purdue University and master of science in MIS degree from the University of Illinois at Springfield.
Prior to joining MLH, Gene served as chief information officer at L.A. Care Health Plan in Los Angeles where he was responsible for providing leadership in the development, implementation and governance of the organization's information systems and technology infrastructure. His career includes information technology leadership positions with the Department of Defense as an active duty commissioned officer in the Navy Medical Service Corps. Previously, he served as CIO at the National Naval Medical Center in Bethesda, MD, and the Naval Medical Center in Portsmouth, VA. His private sector experience includes serving as CIO and Chief Technology officer for Sparrow Health System in Lansing, MI, Vice president of Information Services for Accident Fund Insurance Company of America in Lansing, MI and senior IT consultant for PricewaterhouseCoopers LLP Healthcare Consulting Practice in Washington, DC.
Fernandez is board certified in a health care management as a fellow in the American college of Healthcare Executives and holds a Certified Healthcare CIO (CHCIO)designation by the college of Healthcare Information Management Executives (CHIME) and a member of the Health Information Management Systems Society (HIMSS). Fernandez is also a graduate of the New Memphis Institute's Leadership Development Intensive (2014). He currently serves as a Chair of the University of Memphis Business and Information Technology (BIT) Advisory Council and is a Board Member of the Greater Memphis IT Council.