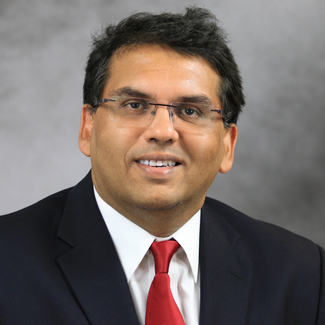 Dr. Dave Chatterjee
March 25, 2022
6:00 to 7:00 PM
Student Union Ballroom
The College of Business and Management will host Cybersecurity expert Dr. Dave Chatterjee to speak on "Cybersecurity Readiness: A Holistic and High-Performance Approach." The event is at 6:00 pm on March 25th in the Student Union Ballroom at UIS.
To effectively prepare and respond to ever increasing and evolving cyberattacks, organizations must not only have a comprehensive plan but also execute it with great precision and consistency. The ability to execute at a high level of efficiency and effectiveness demands a holistic and high-performance approach. Dr. Chatterjee will draw upon his Commitment-Preparedness-Discipline framework to discuss the success factors associated with a holistic and high-performance approach to cybersecurity readiness.
Dave Chatterjee, Ph.D. is tenured professor in the Management Information Systems (MIS) department, at the Terry College of Business, The University of Georgia (UGA). He also holds a visiting professorship at Duke University's Pratt School of Engineering. His work has been published in prestigious outlets such as The Wall Street Journal, MIT Sloan Management Review, California Management Review, Business Horizons, MIS Quarterly, and Journal of Management Information Systems. His highly endorsed book Cybersecurity Readiness: A Holistic and High-Performance Approach was published by SAGE Publishing in March 2021. Dr. Chatterjee is also the host of Cybersecurity Readiness Podcast Series.
Dr. Chatterjee serves as Senior Editor of the Journal for Organizational Computing and Electronic Commerce, with full oversight over cybersecurity research. He also serves on the editorial board of the Journal of Strategic Information Systems. Dr. Chatterjee has served on the corporate and community leadership board of a prestigious cybersecurity network of Chief Information Security Officers (CISOs) and also on a CISO SWAT team.