Time to Celebrate!
It's time to reconnect and celebrate! Join the Illinois Innocence Project at our Defenders of the Innocent event to support our fight to free the innocent, and honor the many freed and exonerated guests in attendance.
The Exoneree Band returns to the stage with special guest Amanda Knox. Freedom and a love of music bind these exonerees who collectively lost 100+ years of their lives to wrongful imprisonment for crimes they did not commit.
Be inspired by their original songs telling stories of their survival. Gather with old and new friends among unique indoor and outdoor lounges, and enjoy the award-winning wines of Danenberger, a bucket of beer or a variety of beverages at cash bars throughout.
It's a night you won't want to miss!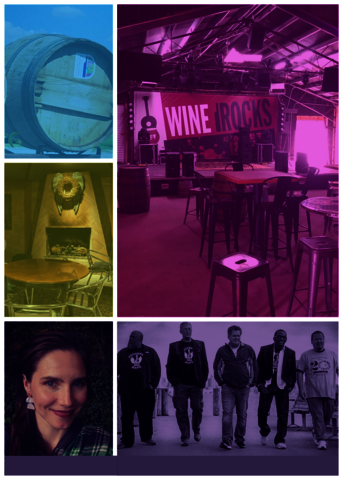 Location
Danenberger Family Vineyards
12341 Irish Road
New Berlin, IL
Schedule
5:30 Doors Open
5:45 Cocktail Reception
6:30 Program
7:15 Food Stations
8:30 Dessert Bar
Cost
$100 per person
A sponsorship is a great way to show your support for our work. Sponsors at $1,000+ will receive tickets to attend a pre-event Meet and Greet with the Exoneree Band and Amanda Knox.
Danenberger has a variety of seating throughout. No specific seats are assigned to your registration. Contact Courtney Reed if accommodations are needed (courtney.reed@uis.edu or 217-414-9301).
Ticket sales close October 13.
2022 Defender of the Innocent Awardees
For their leadership in making the prevention of wrongful convictions a priority in the General Assembly.
Speaker Emanuel "Chris" Welch
State Senator Elgie Sims, Jr.
Randall F. Witter
2022 Angel of Justice Awardee
For his unwavering commitment to justice, our mission and the people we serve.
Questions
Location
Danenberger Family Vineyards