Blippi: The Wonderful World Tour
Friday November 3,2023 6:00 PM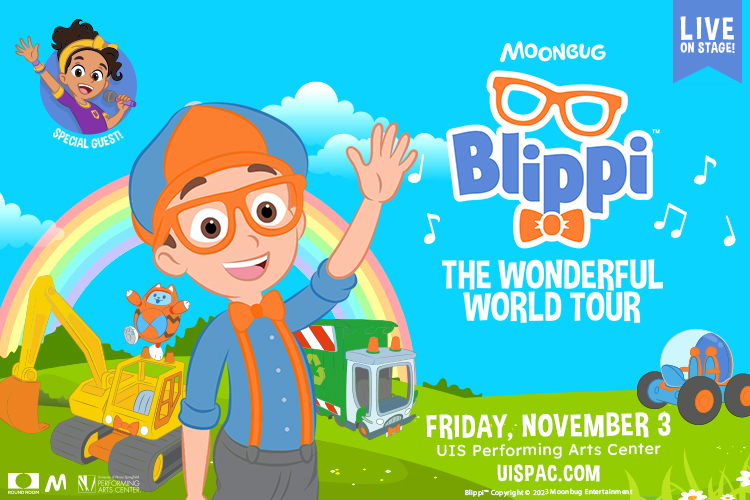 Blippi is coming to your city for the ultimate curiosity adventure in Blippi: The Wonderful World Tour! So, come on! Dance, sing, and learn with Blippi and special guest Meekah as they discover what makes different cities unique and special. Will there be monster trucks, excavators, and garbage trucks galore? You bet! So get ready to shake those wiggles out and OJ Twist your way through this brand-new musical party!
About the Show
On Sale:
Starring Role & Above FRIENDS Members - Wednesday, April 12 at 10 am
Basic Community & Super Fan FRIENDS Members - Thursday, April 13 at 10 am
Non-Members (public) - Friday, April 14 at 10 am
To learn how to become a FRIEND and read about our Membership levels, visit UISpac.com/FRIENDS. To become a FRIEND today call the UIS Ticket Office at (217) 206-6160.
Ticket Prices:
Gold Circle - $59.75
Orchestra - $59.75
Loge Front - $59.75
Loge Back - $39.75
Mezzanine - $39.75
Balcony Front - $39.75
Balcony Back - $29.75


Location
UIS Sangamon Auditorium